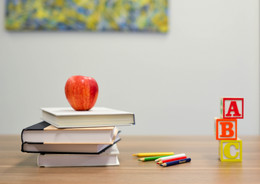 "Mindfulness is paying attention here and now, with kindness and curiosity, so that we can change our behavior."
This quote from Amy Saltzman's A Still Quiet Place for Teens, is the focus of a TEDx Salon event on WEDNESDAY, March 28th at 5:30 pm at Worcester Idea Lab, 20 Franklin St. in downtown Worcester (See below for parking suggestions).
The Worcester Education Collaborative invites you to join us for this fourth event in the series on Trauma and Learning. This gathering will focus on mindfulness. A light supper will be served at 5:30; program starts at 6 pm with a talk by Jean Kennedy MA, LMHC, BS-HSP, Professor of Human Services and Russell Gwilliam MA, LMHC, Adjunct Faculty Human Services at Quinsigamond Community College, followed by the TED Talk and discussion. The program will end between 7:30 and 8pm.
Limited tickets available. Please register using Eventbrite!
https://www.eventbrite.com/e/mindfulness-in-the-classroom-a-tedxworcester-salon-event-tickets-44229498621
Parking is conveniently located at several locations around the Worcester Idea Lab (20 Franklin Street, Worcester).

Worcester Public Library
McGrath Municipal Lot, 3 Salem Square
$0.80 per hour* (meters)
Federal Plaza Municipal Garage
570 Main Street, Worcester
Up to 1 Hour $2
Daily Rate $7.75
Worcester Plaza Garage
40 Pleasant Street
Open M-F from 6:30 AM - 11 PM
Up to 1 Hour $2
1 to 3 Hours $3
CitySquare Garage
Corner of Foster and Commercial Streets, Worcester
Open M-F from 8 AM – 10 PM

Up to 1 Hour $2
1 to 2 Hours $3
Speakers
Speakers may not be confirmed. Check event website for more information.
Jean Kennedy
MA, LMHC, BS-HSP, Professor of Human Services
Jean has been teaching at Quinsigamond Community College as a full-time faculty since 2002 and as an adjunct faculty since 1999. She has been the Coordinator of the Human Services Department since April 2008. She has taught in the disciplines of Human Services, Psychology, and Sociology. Jean holds an undergraduate degree in Music Therapy and a Master's degree in Counseling Psychology. She is a licensed mental health counselor and has worked in the field of human services for over 25 years. During these twenty-five years she has held positions as a Director of a Residential Scattered Apartment Site Program (Adult Psychiatric Rehabilitation Model), Group Therapist at a Fountain House Model program, School –Based Therapist (K-6th grade) a Coordinator for an Intensive Family Stabilization (home-based) program for families involved in DCF, and a Director of a Healthy Families Program (pregnant and parenting young families).
Russell Gwilliam
MA, LMHC, Adjunct Faculty Human Services
A.A., Quinsigamond Community College; B.A., University of Massachusetts; M.A., Anna Maria College