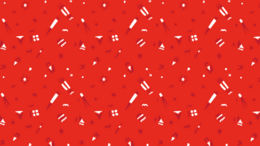 Rhythm is a broad concept which is open to interpretation. It is an evident factor in influencing and exemplifying the beauty of every form of study and art. Rhythm tunes in as an essential need for human beings to form patterns and thus decipher the common secret of everything which adds up to the universe.
Speakers
Speakers may not be confirmed. Check event website for more information.
Author, Trainer, and Coach
Aarti Asrani is ha dreamer, a realist and a believer. I dream of a better world, I am aware of what exists and I believe in the infinite possibility available to us. By profession, she is an Author, Therapist, Coach and Trainer. She has over 19 International Certifications in her field and have helped people across the globe to overcome health and emotional issues like stress, vertigo, insomnia, indigestion, immunity problems, depression, separation and more.
Dhrupad Karwa
Co - founder and CEO at HaikuJam
Dhrupad Karwa (Dhru) is the 26-year-old co-founder and CEO of HaikuJAM, an app for writing poems with people around the world. He is leading a young, international and energetic team of 18, which recently relocated from London to Mumbai. The app is used in over 100 languages, and has been profiled in Forbes, The New York Times, BBC, The Guardian, The Huffington Post and many other international media outlets. Alongside the app, the startup runs events around the world and has attracted audiences as large as 3000 people. HaikuJAM's mission is to help the world feel less alone. Dhru has been building businesses since the age of 14 years and he is also a passionate public speaker, having delivered speeches at venues such as the European Parliament in Belgium. He studied Economics at University College London (UCL) and dived into entrepreneurship full-time upon graduation. Dhru is a regular practitioner of yoga and meditation and is always inspired by people, stories and conversations.
Krupalu Mehta
Co-founder, Director of Parallax Labs
Krupalu Mehta is the co-founder, director of Parallax Labs, a Mumbai based VR/AR Content development studio. Mr. Mehta did his Bachelor's in Computer Engineering from K J Somaiya College of Engineering, Vidyavihar, Mumbai. Post his graduation, instead of pursuing his Masters from the USA, or getting a job, he chose to serve this industry with Parallax Labs. In addition, he established a collaboration between Parallax Labs and K J Somaiya College of Engineering, Vidyavihar to form 'Somaiya Virtual and Augmented Reality Lab', India's fist dedicated lab for VR-AR development, providing a hands-on experience to students for VR-AR development also, creating an environment for Industry-academia relationship for development of futuristic technologies. This lab is the first in India to cater to the research and development needs of this industry and not directly for commercialisation of the technology.
Niyati Nagda
Head Digital Learning
Niyati Nagda is result oriented Human Resource Outsourcing professional with more than 17 years of experience in Learning and Development, Talent management, HRIS deployment and service management. Having played different roles within the following Industry and Sectors : Manufacturing, Healthcare, Consumer products and retail distribution.
Shikhar Kamath
Psychological Illusionist
Shikhar Kamat is a Filmmaker, Psychological Illusionist and Magician. He combines magic with lesser known psychological techniques, suggestion, deception and showmanship to create the illusion of reading minds. Shikhar's favourite place to be is in front of an audience. He has performed for Heads of State, Corporate Czars and Bollywood Stars across India! Most recently he has performed for the PM of Canada Justin Trudeau at the United Nations Young Changemakers Conclave, and other dignitaries such as MP Varun Gandhi, Nawazzudin Siddique and Kubra Sait of Sacred Games, Shibani Dandekar, Shabana Azmi, Swara Bhaskar to name a few. Shikhar loves to perform whether its close up for a few people on the the street or on stage for a crowd of five thousand. He has performed live on radio and been a featured performer at Kommune's Spoken Fest 2017. He recently also produced his first solo special "Mindfcuk" at the Cuckoo Club in Mumbai live, to a sold out full house.