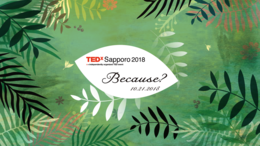 Where do creative ideas come from?
Emotion, intuition, offhand actions you may come up with different qualities.
Then, where those qualities come from?
Things that we take for granted or preexisting conditions are often changed over time.
Let us ask these simple questions to ourselves and the others.
"Why?" "What's the point?" "What motivates you?" Let us unleash our inner potentials and strong passions by giving thoughts to these questions!
We hope it will be an opportunity for you to discover the new qualities in you and the others by going back to the basics and recalling your vision.