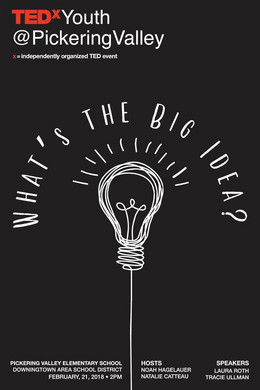 How Big Ideas drive discovery and innovation and the habits of mind that help us build ideas so we can succeed with any idea big or small.
Speakers
Speakers may not be confirmed. Check event website for more information.
Laura Roth
Art Teacher
Active Fine Artist, Graphic Designer and Art teacher for the Marsh Creek 6th grade center at Downingtown Area School District in Pennsylvania. She will share her story on the device she designed and developed for a student in her class with Cerebral Palsey.
Empowerment Coach
Tracie has a degree in the nursing field, A Reiki Mastership in Usui and Karuna Reiki, Healing Touch IV, Licensed Cosmetologist & Medical Esthetician, and is a Graduate from the Institute of Laser Medicine. Tracie Ullman is an empowerment coach and speaker, talk show host, and she has been interviewed by TV producers of The View, Dr Oz Show, CBS 48 Hours, and Energy Times Magazine for her expert advice on empowering others Tracie has been a guest on numerous talk radio like the "Frankie Boyer Show" "All Business Media" and "Jennifer Hammond DC" show.