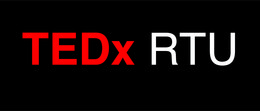 What starts as an inspiration turns into an idea. What turns into an idea turns into passion. What turns into passion results in persistence. What results in persistence breaks the chains that once held it down, to emerge out of the crashing waves, echoing its odyssey, echoing even the tiniest strands of what made it from an inspiration for self to spark for others, echoing the INEFFABLE CHORDS.
Speakers
Speakers may not be confirmed. Check event website for more information.
Founder, Swaraj
Gaurav Shorey is a B. Arch. degree holder and has a post-graduate diploma in advanced construction management. Working on over a hundred green buildings and energy efficiency projects across India and abroad he has twelve golden years of experience. He is founder and president of an NGO '5waraj' which sensitize children and adults towards the connection between local culture and climate. Mr. Shorey is currently director of Psi Energy Pvt Ltd., visiting faculty at school of Planning and Architecture, New Delhi, ECBC Master Trainer and Faculty for green building training programs. Making a remarkable past he has been a Research Associate at TERI, Area Convenor of GRIHA, Assistant Professor of Architecture at Ansal's University, and Resource person for UN-HABITAT's International training programs.
App Guru
An Indian web developer from Alwar, he is a mathematics teacher in the Sanskrit Education Department and a self-taught computer programmer and has developed over fifty-two educational mobile applications and more than a hundred websites. He gained prominence after being mentioned by the Prime Minister of India, Narendra Modi, in a speech at Wembley Stadium, London, in November 2015 when Modi said, "My India is in Imran Khan of Alwar.". He was introduced to app development by Alwar's then district collector Ashutosh AT Pednekar. With 5-10 Lakh installs and 5,898 reviews, General Science in Hindi is the most-downloaded of Khan's apps. One of his latest mobile applications, Dishari, was launched by higher education minister Kiran Maheshwari November 21, 2017. The total estimated value of his apps are Rs 3.32 crores. Imran Khan is awarded by National ICT Award 2016 for his ICT activities in Education by President of India in Vigyan Bhawan on Teachers Day Sep 05, 2017.
Founder, SMHoax Slayer
Pankaj Jain is the founder, owner and the mind behind SMHoaxSlayer, a website started on 7th Aug. 2015, the largest and oldest of its kind in India, dedicated to debunking and ridding social media of Fake news, fabrications and rumours. Mr. Jain has made it his life's mission to combat the near explosive spread of fake news owing to the recent craze of social media platforms in the country. He has accredited this phenomenon to a nationwide pestilence, a "disease (CSDS – Common Sense Deficiency Syndrome)" which plagues a majority of our nation's population. Lauded and appreciated by many for endeavours and his dedication to bring out the absolute truth and debunk hoax, he continues to foil the attempts of pranksters and antisocial agents.
Founder, Beyond Sight Foundation and project Blind With Camera
Partho Bhowmick is a founder of Beyond Sight Foundation, a non-profit organization based in Mumbai. He had launched Blind camera project in 2006 as an educator on photography to visually impaired. He launched the world's first virtual e-school of photography for blinds. He advocates social and income equality amongst sighted and visually impaired. Along with being an individual photographer, Partho is an IT professional, curator of several inclusive photography exhibitions in India and abroad, on panel consultant to "art access" projects, writer, speaker on the convergence of renewed photography, social change and social Enterprise.
Technical Director, Jaipur Foot Organization
A leading lady in the field of medical science, Dr. Pooja Mukul is a Rehabilitation Physician and a Consultant on Locomotor Disability for the Developing World. She worked with the Stanford University, USA on designing a 'Polycentric Prosthetic Knee Joint' and a 'Terminal device for body powered upper extremity prostheses' and is currently working on development of an 'Energy release Prosthetic Foot' and a 'Braking Prosthetic Knee Joint for Transfemoral amputees' with Massachusetts Institute of Technology. She was selected as one of the 35 start-ups to accompany Prime Minister Narendra Modi on his visit to Silicon Valley on September 26, 2015. She was selected for the Global Entrepreneurship Summit, hosted by US President Barrack Obama at Stanford University and was one of the 43 scientists selected for the Medical Innovation Day held at the Rashtrapati Bhavan in 2017. She had been invited to present her work at the United Nations International Center in Vienna on February 21,2018.
Executive Creator Director, Starving Artist Films
Rahul Datta is a self-taught film-maker, maverick social media expert, a great story teller, an innovator, art enthusiast, mind behind a one-man venture titled Starving Artist Films founded in 2014 along with being a Merchant Navy Officer. Mr. Datta has four years of experience working with biggest brands and digital agencies such as Mumbai Indians, Kings IX, Bajaj, PUMA, Sony, Tanishq and many more by using a mere iPhone as a complete filmmaking studio. Mr. Datta has successfully conducted Phone Film-making Workshops all across India since 2016.He believes that Social Media is a platform and Film-making is a tool to communicate thoughts, ideas and stories.
SATYAM PATIDAR
Human Resources
Satyam Patidar - He's a freelancer, orator, social worker, gregarious, debater, learner and 100 more things. He as a common man has met numerous intellects and global leaders ranging from CEOs, CTOs, businessmen, politicians, sportsperson by the age of 22. He freelance as a fundraiser to young entrepreneurs. His life story is all about how a common man can make connections and retain them for Personal and Public Benefits to shape the society. All he believes is "In the midst of globalization Real life connections are the string that binds you with your destiny".
CEO, Myna Mahila Foundation
At 23, she stands as the Founder and CEO of a women's health organization, Myna Mahila Foundation, based in Mumbai. With a mission to bring equal access to health care services for all, she has been working in urban slum areas and rural communities researching and designing strategies on projects ranging from adolescent girl health, water and sanitation, to social protection policies. She has been involved in evaluation projects with IDinsight, UNICEF and Department of Education in the Philippines for sanitation programs. In the past few years, Suhani has worked in the Philippines, South Africa, Thailand, and several cities in India. At Duke University, she was a Baldwin Scholar, a women's four year leadership program, and a Melissa and Doug Entrepreneurship Fellow 2016 to start the Myna Mahila Foundation. A Queen's Young Leader 2017 representing India, and one of Glamour's College Women of the Year 2016, her name stands with the brightest women of our generation.
Founder - Studiokon Ventures
A belief to excel no matter what the odds, a desire to be successful in the face of adversities, an urge to push the boundaries of brilliance, and a conviction in the team are the four pillars that form the bedrock of Tushar Mittal, Studiokon Ventures' Founder and Managing Director. From 12,000 rupees to a 110 crore rupee company, the civil engineer from a village in Rajasthan has come a long way in realising his dream of providing quality and affordability in terms of creatively designed workspaces to a bourgeoning Indian economy. He launched his dream firm Studiokon Ventures(providing end-to- end interior office design solutions) in 2009 with his own savings. Tushar defines himself as a futurist, one who wants to create the ideal spaces for innovators to create and define our future. Along with being one of the most successful entrepreneurs , Tushar is also a vociferous advocate of social causes including civil rights, economic empowerment, education, and environment.