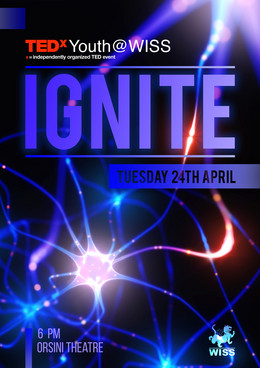 In the spirit of ideas worth spreading, TEDx is a program of local, self-organized events that bring people together to share a TED-like experience. At a TEDx event, TEDTalks video and live speakers combine to spark deep discussion and connection in a small group. These local, self-organized events are branded TEDx, where x = independently organized TED event. The TED Conference provides general guidance for the TEDx program, but individual TEDx events are self-organized (subject to certain rules and regulations).
Speakers
Speakers may not be confirmed. Check event website for more information.
Asha Luevano
Student, Musician
Asha sings her way through life, and she is joined by Laura, Sam and Jade, fellow students and musicians in this collaborative piece. They believe in a world of equality, particularly that of gender equality. For this event, they bring an original composition which will not only evoke thought and conversation amongst males and females in their peer group, but will also inspire attitude changes in them..
Emos Ker
Student
Emos believes that It is important for people to realize that even simple things can bring benefits to their lives. Realizing that point can help to ignite their passions for things that they once perceived to be useless. Emos wants to share his skills and understandings of his favourite hobby with you and encourages you to spin, bounce and drop as you improve mental acuity and fine motor skills...
Felix Royer-Hostal
Student
When Felix is not in the kitchen creating delectable treats, he is absorbed in a world of manga. Inspired by the speakers at last years TEDxYouth@WISS event, Felix pitched his passion for all things manga and we now see him taking the stage and inviting you to dig a little deeper into the positive messages that can be found within the pencil strokes...
Hee Seung Cho
Student
Hee Seung Cho believes that education is an important component in life, which influences our attitude towards everything. She suggests that knowing ourselves and what we need as individuals should guide as to the appropriate form of education as we learn throughout life. Who needs a magic wand to make changes, when you can be the wand that ignites change?
Tiaki Loper
Student
Tiaki currently lives in Shanghai, China, although he originally hails from the land of the long, white cloud - New Zealand. He studies at the Western International School of Shanghai and is moving towards the end of 5th Grade where he is wrapping up his Primary Years with a trio of 'Personal Bests' - Playing the role of Horton in the school production of Seussical, Presenting in the G5 exhibition and participating in TEDxYouth@WISS as a speaker.
Timea Heim
Student
Timea is passionate about Human Rights and her dream is to see a world where everyone has access to nutrition, clean water and a proper education. She is interested in the development of global friendships, and believes that positive relationships between students across the nations, leads to personal and global benefits.