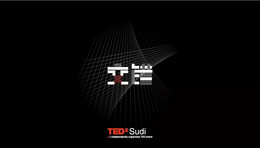 We live in a staggering and intricate world: virtual and real, human and artificial intelligence, communication and city, science and art, the East and the West. Changes occur in every day of this era, and the various information, relation and civilization interconnect into a huge virtual network. This year, TEDx Sudi will show a variety of interlaced elements and some of their innovative ideas, hoping to bring some help and inspiration to more people and cities.
"How to base oneself on the present?" We want the audience to think about it. Let's take this activity to build a new way of life.
Speakers
Speakers may not be confirmed. Check event website for more information.
Jiandong Lin
Membership of MENSA
Lan Shi
Y-CITY全球创新学院创始人兼CEO 美国麻省理工学院上海校友会主席 中国教育三十人论坛执行秘书长
Psychological consultation teacher
Steve(Xiuxiong Shi) holds a bachelor's degree in psychology and a master's degree in social work from the University of Toronto, Canada.He studied under Dr. Zeng Jiada, a well-known Chinese social worker and psychology professor.So far, steve have more than 2500 hours of psychological counseling case work experience and more than 500 hours of training and teaching experience.