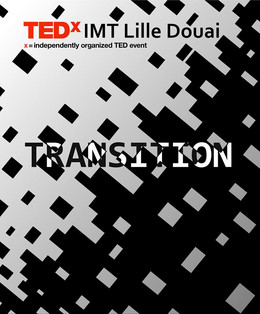 In the spirit of ideas worth spreading, TEDx is a program of local, self-organized events that bring people together to share a TED-like experience. At a TEDx event, TEDTalks video and live speakers combine to spark deep discussion and connection in a small group. These local, self-organized events are branded TEDx, where x = independently organized TED event. The TED Conference provides general guidance for the TEDx program, but individual TEDx events are self-organized (subject to certain rules and regulations).
Speakers
Speakers may not be confirmed. Check event website for more information.
Cécile Leroy
A board member of the IMT Lille Douai. She specializes in student counseling.
Edgar Sajot
A student of the IMT Lille Douai.
Ema Bouvier
A young engineer at the IMT Lille Douai, Ema is heavily invested in pushing other women not to be afraid of following the path of science.
Julien Blanc
A young student, as well as an entrepreneur, Julien Blanc has a passion for engineering that he doesn't mind sharing with everybody around him.
Mohamed Daoudi
A french researcher from the IMT Lille Douai