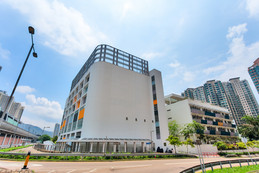 The first ever TEDx event at RCHK seeks to cultivate a common interest for public speaking. The event strives to deliver an influential message in which the sharing of ideas through voice and visual communication is an engaging, prosperous and creative way to educate and inform each other. Knowledge is a vast ocean that exists to perpetually expands the scope of shared knowledge, whilst the totality of it can never be acquired by a single individual, expansion of our own capacities brings all good but no harm.
The event by our timeline is scheduled to take place on the October 25th, entertaining 8 speakers in total, each with different ethnic backgrounds, age groups, and area of expertise. We hope to bring forth an extended range of ideas, new concepts, and information which serves the purpose of collective self-improvement and celebrating the value of public speaking. Through eight 15-minute speeches, we come with a promise that the session will be saturated with fruitful personal experiences, professional dissection of controversial topics and pure excitement, enjoyment from the art of delivering a presentation.
Public speaking is not only an opportunity to assert to purpose of oneself, but also performance that requires the mastery of speaking under pressure and entertaining a group of audience with a plethora of interests. This is a form of art that we seek to introduce, commemorate and nurture under the community of Renaissance College, assisting both educational ideals and personal interests of the members of our school.