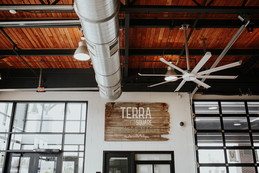 We will be bringing together a diverse group of speakers to talk about Connections. Connections between people, within our physical makeup, and how connections are established.
Look below for the full line up of speakers!
The event is open to the public. Grab your tickets while there is still space!
Speakers
Speakers may not be confirmed. Check event website for more information.
Brendon Gay
Comedian
Brendan Gay is a Chicago based/national touring stand up comedian. He's the producer and host of the Brendan Being Brendan Podcast, Student at Second City, and best known for his "52x52 Tour" where he traveled to 52 cities in 52 weeks performing stand up comedy at the most respected clubs and venues across the country. In 2017 he was the winner the Comedy for Cash Competition in Sacramento. In 2018 he was a Finalist in the Make Me Laugh USA Competition and selected for NBC Universal Stand Up Showcase in Chicago. Brendan has opened for the likes of Mark Norman (Comedy Central, Amy Schumer Presents, Conan) Joe Machi (Last Comic Standing, Comedy Central, Jimmy Fallon) Mike Kosta (Daily Show with Trevor Noah) His comedy album "Minnesota Made" will be released in early 2019 by Black Iris Media Productions and book My Last Name is Funny early spring 2019.
Dina Pestonji
Author, Motivational Speaker and Female Empowerment Expert
At 29 years of age, Dina had a massive stroke requiring emergency brain surgery. When she woke up, she had no voice and couldn't move the right side of her body. She had become an infant trapped in a woman's body. Having a stroke was not her first life-altering set-back. As a young girl, she battled eating disorders for over 10 years and in her late 20's, was the victim of a near-fatal car crash. In 2016, Dina decided to leave corporate life to pursue her passion of motivating girls and women toward a life of purpose, passion and self-acceptance so that they can reach their full potential in every facet of life. Dina graduated from the University of Toronto with a BSc in psychology and later earned her master's degree at ESCP Europe Business School. A two time TEDx speaker, Dina writes regularly for the Huffington Post and has delivered her inspirational keynote addresses in Canada and abroad for numerous educational institutions and businesses.
Ergin Özdemir
Diversity Advocate
Ergin Özdemir is a social entrepreneur, diversity advocate, and one of Sweden's foremost public speakers. His approach to increasing diversity literacy is two-pronged. By working with leaders, employers, and institutions, he increases their diversity IQ so they can build, preserve, and harness the power of diverse teams. At the same, Ergin helps individuals learn how to use their diversity to their advantage when entering the workforce. Ergin's definition of diversity was stretched further when his son, Håkan, was diagnosed with autism 20 years ago. Since then, Ergin has worked tirelessly towards creating dignified opportunities for people of diverse backgrounds to not only become part of, but also fundamentally transform workplaces.
Joe Thiry
IT Sector Lead, Business Solutions at West Michigan Works!, Coordinator – West Michigan Tech Talent
Joe Thiry is the IT Sector Lead in the Business Solutions department at West Michigan Works! Joe also serves as the coordinator for West Michigan Tech Talent, a regional collaborative of Technology employers, workforce development, and education providers who look to enhance and expand the IT talent pool in West Michigan. Through his work, Joe is able to connect IT employers with a variety of services including talent recruitment, training grant reimbursement, and volunteer opportunities. Joe's previous experience include both professional development in a corporate education setting and employee training for a small property management company. He attended Alma College for his bachelor's degree and completed his Master in Business Administration at Eastern Illinois University's Lumpkin School of Business. Outside of work he stays active camping, hiking and traveling with his wife and dogs and keeps up with the Detroit Tigers and Michigan Wolverines
John Keuning
Director of Manufacturing Excellence, Express Employment Professionals
John Keuning is Express Employment Professional's Director of Manufacturing Excellence. With 30 years of manufacturing experience, John has served in roles such as Supervisor, Lean Leader, Launch Leader, Production Manager, Plant Manager, and Director of Manufacturing. Twenty of those years have been involved with extensive experience in Lean Manufacturing - training theory to advancing leaders and providing practical implementation on the shop floor. John's expertise and passion is to influence and train leaders to execute their jobs with excellence. His greatest impact has been helping companies increase profitability by arming teams with tools to be great agents of change. He has developed a Supervisor Boot Camp, Operational Excellence classes, and an Express Lean series as a part of the quest for manufacturing excellence. John has a Mechanical Engineering degree from Ferris State University and resides in Blendon Township with his wife.
Kyla Sokoll-Ward
Empowerment Coach
Coming soon.
Luke Brady
Attention Artist
As an Attention Artist, Luke Brady works with creatives, entrepreneurs, leaders and influencers who have a growth mindset and want to think differently. Luke disrupts their thinking, gets them out of their own way and out of their head and more connected to their best self, helping them to be more present and connected. Luke uses his background in deep coaching, psychology, influence, suggestion, language and magic to help people change the filter in which people experience their world. When you change the way in which you see your world… your world changes! How you show up in your world changes and more importantly what you are truly capable of changes!
Nick Monoyios
Long Range Planner
Nicholas Monoyios is the Long Range Planner for The Rapid transit authority & Project Manager for their Laker Line Bus Rapid Transit project. Along with his 17 year professional tenure at The Rapid, his extensive academic background in Urban Sociology and Urban Policy/Planning has been cultivated into an expertise for navigating the role that transportation has within the complexities of the urban ecology. In addition to adjunct instructing for GVSU in their Masters of Public Administration program, Nicholas has been involved in many regional planning initiatives. He is currently appointed to the Mobile GR Commission in addition to other mayoral advisory committees, and is also Chairman of Downtown Grand Rapids Inc. (DGRI). Nicholas lives in Grand Rapids with his lovely wife Emily and their beautiful daughter Clara, and when he's not involved with city building or family time, he can be found playing pinball and/or contemplating various soccer strategies.
Ryan Kilpatrick
Executive Director, HOUSINGNEXT
Ryan has a background in economic development, community design and public finance. Prior to leading Housing Next, Ryan worked for the Michigan Economic Development Corporation where he was lead project manager in West Michigan. Ryan has a long track record of experience supporting local units of government with technical assistance and best practice implementation through planning, zoning, process improvement and the use of financial tools to create economically vibrant communities. Ryan has a Masters in Design from Kendall College of Art & Design and a B.A. in Community Development from GVSU.
Author
Sabah Ali is a recognized millennial who is the Founder of Unforgettable by Sabah, a movement created to inspire women in the industry who are aspiring to become a better version of themselves. She is also an Instagram strategist, the World's First Person to document their senior year in college by doing a daily Facebook live, #1 Best-Selling Author on Amazon of the book Enrolling in Confidence: How to Live the Lifestyle You Want in College, and speaker. Her unique journey in college has allowed her to inspire thousands through live TV, speaking, podcasts, news articles, and her best selling book. Sabah has contributed to or has been featured in publications such as ABC News, Thrive Global, Accelerant Magazine, Collegiate Entrepreneurs Organization, Iowa State Daily, and many more.
Tim Phillips
Doctor of Physical Therapy
Tim completed his Doctorate in Physical Therapy at the University of St. Augustine in 2008 and earned his Manual Therapy Certification in 2006. He has worked in outpatient orthopedics for 15 years. He has served as adjunct faculty at the DPT program at Grand Valley State University and won the MPTA "Outstanding Clinical Instructor" in 2010. Tim is currently the principal investigator on 7 research studies investigating effective treatments for musculoskeletal disorders. In his current role at Spectrum Health, he translates research into evidence based care models for major diagnostic groups (musculoskeletal disorders, total joint arthroplasty, LBP, etc.) Tim travelled to Keele University (Keele, UK) in 2015 to study Psychologically Informed Care with the original researchers on the STarT and IMPaCT Back trials. He is actively disseminating this work as his department converts to a fully integrated biopsychosocial model of care at Spectrum Health.