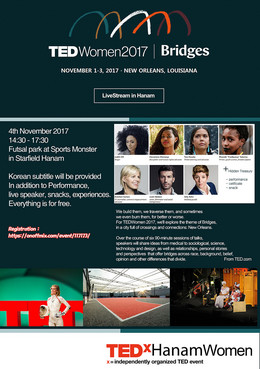 This is a livestream of TEDWomen.
But we prepared more. You can enjoy performance, a live speaker, various beverages, playing board game which make you experience the life of woman in Korea.
Speakers
Speakers may not be confirmed. Check event website for more information.
Subeen Cho
High School Student
She likes reading very much. She will deliver the indirect experience she had through the books.