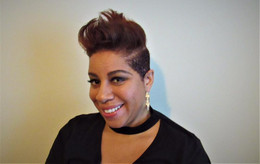 I. Build the bridge via Networking.
II. Cross the bridge via a Journey together to end Toxic Relationships.
III. Burn the bridge of hate & racism in our community. Destroy the Bridge!
Speakers
Speakers may not be confirmed. Check event website for more information.
Renona Peoples
Life Coach
Peoples Life Coaching is a Faith-Based Marriage Ministry. We provide Life Coaching to working class married couples. Peoples Life Coaching offers tailor-made action plans, for each individual clients, based on the blueprint of the bible, to prevent domestic violence and divorce. We serve married couples in the Middle Tennessee geographical area.