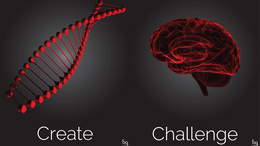 Our theme encourages us to reflect on how far we have come, and where we are headed, be it in the field of sciences or the arts, as individuals or as a collective. Through this event, we hope to celebrate ideas, learning and experiences to kindle excitement for a better collective future.
Speakers
Speakers may not be confirmed. Check event website for more information.
Anna Gong
Technopreneur
Anna is the CEO and Founder of Perx Technologies, a leading loyalty marketing and mobile engagement cloud company. Anna brings 20 years of technology experience in management consulting and enterprise software in both startups and multinational companies, spanning the U.S., Asia Pacific & Japan. Anna has also spoken at many key technology conferences including Cloud Connect and Tech in Asia, and has been featured in CNBC, Bloomberg, and Forbes. Anna is the winner of the Singapore Women Entrepreneur Award 2017 and LinkedIn 2017 CEO PowerProfiles. Anna holds a Bachelor of Arts degree in Economics from the University of California, Los Angeles (UCLA).
Bidushi Bhattacharya
Scientist
Dr. Bidushi Bhattacharya is a rocket scientist and entrepreneur with experience in spacecraft development and operations, academic administration, scientific research, and technical writing. She is the Co-Founder of Astropreneurs HUB (astro-launch.com), Southeast Asia's first space technology incubator, and Founder & CEO of Bhattacharya Space Enterprises (bse-space.com), a Singaporean startup dedicated to space-related education and training. Her previous experience includes over two decades with NASA as a scientist and engineer. Dr. Bhattacharya holds a Ph.D. and M.S. in space physics from the UCLA and a B.S. in mechanical engineering and B.A. in physics from Rutgers University.
Jia Qing Yap
Technopreneur
Jia Qing founded Nurture.AI and TokenScore, curating crowdsourced intelligence to solve information trust issues in artificial intelligence and blockchain development. Nurture.AI has since catalysed AI study groups in more than a 100 cities around the world, with an online and offline community of more than 13,000 people. A former law student, Jia Qing was the first in Asia-Pacific certified as a NVIDIA Deep Learning Institute instructor, taught data science at General Assembly and helped to grow start-ups and the deep tech community at SGInnovate.
Melvin Poh
Digital Strategist
Melvin Poh is a barrister-turned-entrepreneur who is deeply passionate about creating greater accessibility to business knowledge in Asia. Disappointed by the existence of a knowledge gap in Asia, Melvin along with a Harvard classmate founded, The Asian Entrepreneur, a popular printed publication which subsequently grew into a leading international digital platform that chronicles the diverse experiences and insights of entrepreneurship in Asia. The Asian Entrepreneur currently serves as the world's largest educational content repository on the field with more than 590+ global writers actively contributing as of 2018 and has even collaborated with governments to facilitate entrepreneurship in Asia through various initiatives. Aside from entrepreneurship, Melvin is an active private equity investor and an ardent business speaker; he has a deep devotion for the dynamic business developments happening across Asia.
Mrinalini Venkatachalam
Social Activist
With experience spanning over a decade, Mrinalini has worked to bridge the gap between unmet social needs and service providers, giving large corporates, government agencies, community organizations and social enterprises the platform to create measurable social impact. She speaks regularly at schools, community events, corporates and conferences about the role that gender equality plays in achieving a more sustainable world for everyone. Mrinalini has also been awarded the Singapore Women's Weekly's Great Women of Our Time award in the Public Service and Education category and has been nominated as one of Cleo Singapore's 2016 top ten Changemakers.
P Venkatesh
Scholar
Venkatesh is a storyteller at heart. Coming from India, he deeply admires the diverse, multicultural society that forms the core of both Singapore and India. As a communications professional, Venkatesh has worked extensively as a journalist and radio producer, and also served leading non-profits as a consultant. Currently, Venkatesh is Li Ka Shing Scholar and student of Master in Public Administration at the Lee Kuan Yew School of Public Policy, National University of Singapore. One of his key research areas is smart, sustainable and inclusive cities. He was a Dean's Scholar during his MBA at the University of Western Australia specializing in Leadership and Social Impact, and completed the Bachelor of Information Science from University of Delhi.
PN Balji
Media Consultant
PN Balji is a veteran Singaporean journalist who has served in print, TV, radio and online for the last 40 years. He is the founding editor-in-chief of Mediacorp's TODAY newspaper, a former editor of Singapore Press Holding's The New Paper, and currently a media consultant.