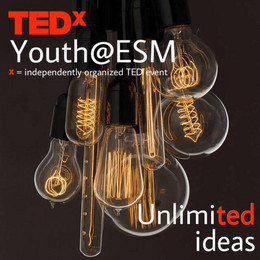 In the spirit of ideas worth spreading, TEDx is a program of local, self-organized events that bring people together to share a TED-like experience. At a TEDx event, TEDTalks video and live speakers combine to spark deep discussion and connection in a small group. These local, self-organized events are branded TEDx, where x = independently organized TED event. The TED Conference provides general guidance for the TEDx program, but individual TEDx events are self-organized (subject to certain rules and regulations).
Speakers
Speakers may not be confirmed. Check event website for more information.
Saruul Altantuya
Saruul Altantuya is a chartered accountant turned pole fitness instructor and dancer. SARU KRU is her brainchild, a persona she created with a desire to express individuality, strength and creativity through the medium of pole fitness and dance. Following the successful completion of her Bachelors and Masters degree in Accounting in Dublin, Ireland, she pursued her career in chartered accountancy. She has 5 years audit/accountancy experience in Mazars, one of the top 5 professional services firm in Ireland where she completed her chartered accountancy exams. During her time in Mazars, she started taking pole fitness classes as a beginner in order to stay fit. Saruul was 25 years old at the time and had no prior dance or fitness background. Since then, she took part in various local and international pole fitness championships and currently holds a number of medals. Her latest achievement is winning silver medal at the All Ireland Pole Dance Fitness Championships at Professional Solo Women category. Saruul also completed her pole fitness instructor teacher training in Zadar, Croatia in early 2017 and she has been teaching pole fitness in Dublin, at the studio where it all began for her. Saruul left her position as an assistant manager at Mazars in May 2017 and has decided to devote herself to full time teaching. Saruul strongly believes that it is never too late to start something new and that there is unlimited potential in you.
Organizing team
Julia Lamb

Operations

Khaliun Batbayar

Team member

Khuslen Gantumur

Team member

Maral Khatanbaatar

Production

Margad Tseren

Team member

Misheel Ariunbat

Team member

Misheel Altanpurev

Team member

Namuun Chinbat

Marketing/Communications

Nomin Chintulga

Team member

Sodbileg Ochirkhuyag

Team member

Tergel Saikhanbayar

Post production

Tselmeg Chinuukhei

Team member

Tseveendorj Gan-Erdene

Team member

Tuguldur Enkhbold

Production