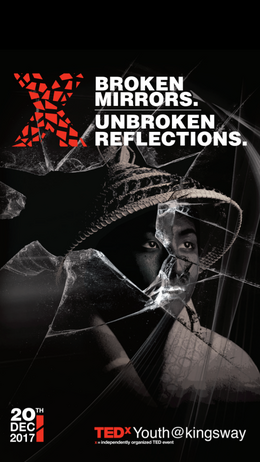 Broken Mirrors. Unbroken Reflections relects the wholeness of the young Mosotho despite being in a broken system and country. Highlighting the greatness of ideas originating from the youth of this country in spite of constant disappointment. The purpose of this event is to begin an essential dialogue among young Basotho, about the progress of Lesotho.
Speakers
Speakers may not be confirmed. Check event website for more information.
'Matlhabeli Moloali
African Leadership Academy student
'Matlhabeli Moloali is a second year student at African Leadership Academy where she is taking A-level diploma and courses in Writing and Rhetoric, African Studies and Entrepreneurial Leadership. She is an avid reader whose passions lie in International Relations, Public Health systems and youth engagement in Africa. She is the head organiser of TEDxAfricanLeadershipAcademy, Associate Director of Administration for ALAMAU and an ethusiast for dialogue.
Mahamo Ranthimo
Vegan
Mahamo Ranthimo hails from the Mafeteng district. He is a proud initiate of the notoriously rigorous International Baccalaureate. When Mahamo tries is not riding his bicycle, listening to good music, writing poetry and performing, playing soccer, reading, mastering calisthenics, taking walks to unforgiving places, being vegan and doing other things, he spends his time learning to be human.
Author
Mpho writes and thinks in music. A graduate of the University of Free State, a reader, facebook griot, patron of arts, lifestyle fraudster, coffee connoisseur and jazz junkie. He is the publisher of Bloemfontein's leading art journal, commissioning editor of Art Fusion Literature and author of two books: Celibacy & Other Cute Little Things and Pope Chronicles: The Ministry of Deputy Boyfriends.
Shivapriya Nair
Indian Mosotho
Shivapriya is a 17 year old student who was born in India but has lived in Lesotho her entire life. She is interested in learning and observing the different levels of education and development involved in reaching any individual's full potential. She is an aid reader and tries to be well informed on the different methods of teaching, learning and applying worldwide.
Takatso Kumi
Author