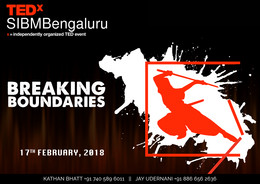 In continuation with previous theme 'Beyond Imagination' this theme elevates us to the next stage of the journey – doing something which challenges the status quo. The ever-changing ebb and flow of human history, technology, and even ideology is all taking us to what is next. The only true boundary lies between day and night, between hope and loss and between life and death. The real struggle lies beyond boundaries.
The history of mankind reveals that walls and boundaries were created by humans themselves. As we have been progressing over the course of time, we have discovered that the creative solution is how we actually transform and transcend our limitations – unleashing the power of our minds.
Be it Demonetization, GST and emerging technological disruptions like Bitcoin and Hyperloop.
Speakers
Speakers may not be confirmed. Check event website for more information.
Dabboo Ratnani
Celebrity Photographer
Renowned Photographer. Dabboo Ratnani is one of India's leading fashion photographers known for his iconic annual calendar.