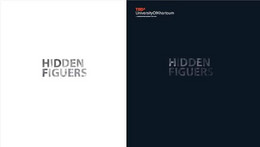 This year TEDxUniversityofKhartoum theme is a stage where the spotlight will be on the obscured parts of stories, on those in the backstage whom we don't usually see their point of view and on the details that make all the difference, but however, remain unnoticed. So whether they were living human beings, solid objects or unexpected virtues, we are thriving to introduce through this event ideas that would help to remove whatever is blurring our vision from noticing these small details at the back.
Celebrating our UofKers and their ideas that are worth spreading, we are looking for originality and clarity in an idea that can be presented via our platform in 18 minutes, as well as maintaining the guideline from TED community that no talks should address religion or politics.
Speakers
Speakers may not be confirmed. Check event website for more information.
Amna Sayed MohamedSalih MohamedShrif
General physician and the manager of reproductive health office in Gear center for development
Amna graduated from faculty of medicine university of Khartoum in 2014. she is a human rights and gender equality advocate with work experience in development, environment and climate change, and education, and with interests too many to list in a bio. Amna is passionate about policy making and reshaping the health system in Sudan, she holds a large record of international experience and leadership training. currently she occupies positions at Ahmed Gasim hospital in Bahri as medical manager for emergency, and at Gesr as reproductive health office manager.
Lina Marwan Othman Abdulrahim
Lawyer
A lawyer, who believes that young rights defenders are able to positively influence their societies and have an active role in the process of change. She also thinks that Being aware of the problems that hinder our progress as a community away from preconceived judgments and the exclusion of the other who has the same rights and hence duties- is the key to a healthy society.
Manasik Mohamed Ali Ahmed
Bank employee
Manasik Mohamed is a university of Khartoum, school of management graduate with a bachelors in business administration and marketing. She is passionate about all forms of arts, writing and all ways of expressing ideas and emotions. Manasik believes that all humans with different personalities have the ability to achieve better outcomes in various areas of life and better self image if they have enough awareness of themselves and where they fall in the ( introvert /extrovert) spectrum.
Mazin Salaheldin Abdalla Mohamed
Physiology Lecturer
❖ Schooled at Kiev's National Medical University and graduate 2005 ❖ Diploma in research methodology and biostatistics, 2006 ❖ Specialty as cardiologist in Russian Federation 2008-2011 ❖ Master's degree of Human physiology, Ribat National University- 2014-2016 ❖ Master's degree of Molecular medicine, Khartoum University, 2016-present.
Mohamed Husham Omer ElTaher
Medical student at university of Khartoum, Faculty of Medicine.The Media Officer for Students Association of Medical Education & Research ( SAMER).
This is that part of the journey where I get to use some deep lines and sophisticated words to show how much of an deep but yet a humble person I -really or not- am . In a nutshell. A guy, studying medicine at UofK , was given a platform to talk about a sin which everyone tries to avoid talkin about , but yet everyone seems to enjoy it. We'll walk through this sin , breaking silence & walls of shame , using phrases free of shyness & "images" as a frame .
Rayan Khalil Serbel Khalil
Architect and Lecturer
⁃Studied Architecture at the university of Khartoum, graduated in 2012. ⁃Master's degree of Science in Architecture, university of Khartoum 2017. ⁃Studied in the Arabic Iraqi primary school in Moscow, Russia 1994-1998, where her passion towards art and linguistics has begun. ⁃Published articles on Alhadatha magazine Dec 2017. ⁃Rayan is a recent Fine Arts student, and a member of Arhectora art group since 2015. ⁃Presented an open lecture about the link between Architecture and Cinema, at the Sudan Film Factory July 2017. ⁃participated in many workshops of Creative Writing in Khartoum 2014-2016. ⁃Won at the poetry competition of the Netherlands Embassy in Sudan 2014, and was selected to attend a poetry workshop at the embassy.. ⁃Participated in translation projects of scientific articles and poetry. ⁃Hungry reader of the arabic and universal literature.
Samreen Abuidrees
Human rights activist
I am a human rights practitioner with experience in designing human rights projects and advocacy campaign, I have special focus and interest in gender issues, countering violence extremism through promotion of religious freedom and youth development. I am 2016 Chevening scholarship awardee, I hold MA human rights and Cultural diversity from the University of Essex and I am candidate for MA in Gender, migration and Multicultural studies from Ahfad University for Women. In addition, I am the co-founder of Sudanese Human rights Initiative and the Women Empowetment for Women Engagement initiative (WE4WE).
Organizing team
Abeer Eisa

Operations

Abrar Noorain

Partnerships/Sponsorship

Ahmed El-Nimeri

Marketing/Communications

Amr Khalifa

Curation

Areej Abdalmagid

Operations

Baraah Sidahmed

Operations

Faras Babiker

Operations

Fatima Eisa

Curation

Gaffar Abbas

Operations

Hadi Anis

Operations

Hend Osman

Operations

Hiba Abuelgasim Hamida

Operations

Hiba Abdulaziz

Operations

Ibrahim Omer

Operations

Ilaf Nasreldin

Marketing/Communications

iman idris

Partnerships/Sponsorship

Lina Abdalla

Marketing/Communications

Mehnaz Salahaldein

Operations

Mohamed Ishag

Partnerships/Sponsorship

Mohamed Khalid

Marketing/Communications

Mohammed Fathi

Production

Mohanad Omer

Partnerships/Sponsorship

Motaman Ali

Operations

Munitalnafs Ali

Marketing/Communications

Nibras Subdrat

Curation

Noon Wagiealla

Operations

Omer MusTafa

Production

Omnia Abdulrhman Mohammed alkair

Curation

Rami Osman

Curation

Rawan Hassan

Curation

Rayan Osman

Curation

Razan Kamal

Operations

Reem Siddig

Curation

Smah Ahmed Elnour Ali

Curation

Sujood Khalid Eldouma

Curation

Weaam Madibo

Marketing/Communications