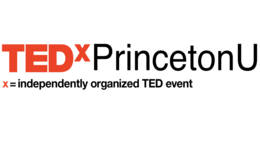 TEDxPrincetonU is an undergraduate student-run event at Princeton University.
Our theme for 2017 is Panoptic, being or presenting a comprehensive or panoramic view. From social entrepreneurship to theoretical astrophysics, Panoptic vision encapsulates integration and progress.
Join us, as we explore how a Panoptic view might foster learning, inspiration and wonder – and provoke conversations that matter.
Speakers
Speakers may not be confirmed. Check event website for more information.
Anhar Karim
Senior at Princeton University in the Religion Department
Anhar Karim is a current senior at Princeton University pursuing a concentration in Religion with certificates in Visual Arts, Creative Writing, and Near Eastern Studies. Anhar has spent the last two summers working in the entertainment industry in Hollywood and learning about the issue of minority representation both from top studio executives and Muslim actors and writers who are on the frontlines trying to make changes. He hopes to pursue a career in entertainment to press forward on this issue.
Christoph Winter
Graduate Student at the Faculty of Law at Humboldt - University to Berlin
Christoph is currently a Visiting Fellow at the Department of Psychology at Harvard University and a graduate student at the Faculty of Law at Humboldt-University to Berlin. Last year, Christoph was a Visiting Researcher at the Departments of Philosophy and Politics at Princeton University. He conducted his undergraduate studies in law at Humboldt-University to Berlin, the University of Sydney and King's College London and previously worked for, among others, University College London, the United Nations Office of Legal Affairs in New York and taught at various universities. His primary research interests lie in the intersections of law, morality and the behavioral sciences. Christoph is a passionate traveller, soccer player and scuba diver.
Drug policy advisor to three US presidential administrations and co-founder of Smart Approaches to Marijuana (SAM)
Kevin A. Sabet, Ph.D., advisor to three U.S. presidential administrations, has studied, researched, written about, and implemented drug policy for more than 20 years. In 2013, he co-founded a non-profit organization, Smart Approaches to Marijuana (SAM), with Congressman Patrick Kennedy and David Frum, which advocates for a public health based marijuana policy. He is currently the Director of the Drug Policy Institute at the University of Florida and the President of SAM. His book, Reefer Sanity: Seven Great Myths About Marijuana, was published by Beaufort (Midpoint) in 2013 and will be released in its second edition at the end of 2017.
Professor of Sociology at Princeton University and author of Bit by Bit: Social Research in the Digital Age
Matthew J. Salganik is a professor of sociology at Princeton University, where he is also affiliated with the Center for Information Technology Policy and the Center for Statistics and Machine Learning. His research has been funded by Microsoft, Facebook, and Google, and has been featured on NPR and in such publications as the New Yorker, the New York Times, and the Wall Street Journal. He is the author of Bit by Bit: Social Research in the Digital Age.
Melana Hammel
A student-athlete majoring in computer science
As a middle-distance runner for Princeton's Varsity Cross Country and Track & Field teams, Melana Hammel '18 has spent many hours running at Weaver Stadium, and many more in the company of teammates, fellow athletes, and classmates. Hammel is a senior majoring in computer science and believes that passion and empathy are key drivers in affecting change.
Nic Voge
Senior Associate Director of Princeton University's McGraw Center for Teaching and Learning, and author of "Life Beyond Grades"
Dominic (Nic) Voge is Senior Associate Director of Princeton University's McGraw Center for Teaching and Learning, and author of "Life Beyond Grades" (Cambridge University Press). His work focuses on helping students truly thrive and achieve a sense of well-being not only academically, but in all realms of their lives. Nic is a founding member of The Resilience Consortium, the Princeton Perspective Project, and Principedia, initiatives designed to deepen engagement and learning among students. He maintains private consulting and coaching practices.
Sergio Marrero
Serial Entrepreneur, Facilitator and Researcher
Sergio Marrero is a serial entrepreneur, facilitator, researcher, and who attended the Harvard Business School and the Harvard Kennedy School of Government. He has worked in strategy and innovation at firms such as PepsiCo, Deloitte Consulting, Doblin, and Teach For America. He leverages his polymath background in business, technology, and design to help companies aiming to shape the future of industries by identifying market opportunities and launching new ventures. First generation college student, he is dedicated to creating the future by accelerating innovation and launching disruptive ventures for a better world.
Posdoctoral Research Fellow at the Princeton Neuroscience Institute
Simon Cullen received his Ph.D in Philosophy from Princeton University. He is currently a Postdoctoral Research Fellow at the Princeton Neuroscience Institute, where he explores philosophical implications of the emerging neuroscientific picture of our capacity to exercise self-control. In 2018, he will join the philosophy faculty at Carnegie Mellon University. His interests include investigating how people's beliefs about the 'true self' shape the explanations they give for their own and others' behavior, and developing tools for representing everyday human reasoning more naturally than is possible with prose or speech alone. He uses these tools to help students think more lucidly, and to help the members of opposing moral tribes communicate more effectively. His most recent project aims to immensely improve the quality of in-person group discussions, like those that take place in classrooms and boardrooms every day, all over the world.
Senior Editor of Media & Entertainment at Forbes Magazine
Zack O'Malley Greenburg is the senior editor of media & entertainment at Forbes and author of three books: Three Kings, due out for Little, Brown in March 2018; Michael Jackson, Inc. (Simon & Schuster/Atria, 2014) and the Jay-Z biography Empire State of Mind (Penguin/Portfolio, 2011). In a decade at Forbes, Zack has investigated topics from pension fund scandals to Katy Perry's touring business to the Wu-Tang Clan's secret album. His work has also appeared in the Washington Post, Billboard, Sports Illustrated, Vibe and McSweeney's; he's served as an expert source for BBC, NPR, MTV, NY Times and 60 Minutes, and as a speaker at SXSW, CES, Georgetown, and Harvard. Zack graduated from Yale in 2007 with a degree in American Studies. A recovering child actor, he played the title role in film Lorenzo's Oil (1992). He lives in New York with his wife and cats.