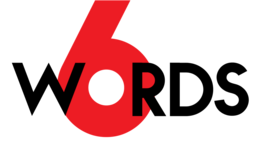 Words are powerful. The now well-known six word story often attributed to Ernest Hemingway — "For sale: baby shoes, never worn" — proves that even a few words can express a universe of meaning. TEDxACU 2018 will feature speakers sharing their ideas worth spreading — from technology to music, science to history, global issues to personal experiences, and everything in between — as full-length talks with titles of just six words.
Join the thousands of people around the world in the global TEDx community who are committed to "ideas worth spreading" by attending TEDxACU on Friday, March 23, 2018 for a day of considering hard questions, great ideas, and the incredible possibilities that lie ahead.
Speakers
Speakers may not be confirmed. Check event website for more information.
Bella Glanville
CEO, Lovekidz Foundation
As an international model and speaker, Bella has worked with major brands such as Vogue, Nike, and Topshop. But her story began with a personal journey through bullying and self-doubt -- experiences she drew on in creating the Lovekidz Foundataion, an organization that teaches kids and teens how to navigate life's challenges with confidence and motivation. Bella's TEDxACU talk will highlight the problems that can result from insisting on certainty, remind the audience that what we call "fears" are sometimes just excuses, and encourage all of us to embrace uncertainty.
Dieter Cantu
Founder, Cantu's Books
After a childhood spent in a home where abuse and drugs were a part of daily life, Dieter cycled through foster care and evenentually spent three years in the juvenille justice system. But rather than falling victim to his environment, he has become an entrepreneur and advocate. In his TEDxACU talk, Dieter will discuss the difficulties facing teens in juvenile facilities, from lengthy sentences to tough living conditions, and explain how his Books to Incarcerated Youth Project is working to instill a passion for learning and reduce recidivism.
Foundation A Cappella
Foundation is a mixed vocals, a cappella ensemble made up of ACU Freshmen. This group of 15 singers performs primarily praise and worship music throughout the year. Foundation was founded in the fall of 2017 and is the only extra-curricular a cappella ensemble on ACU's campus.
Giewee Hammond
Founder, Wahjay-STEM
As the Lead Data Scientist for Aramco Services with graduate degrees in both Actuarial Science and Predictive Data Analytics, Giewee Hammond understands the importance of STEM education first-hand. So after settling into her career, she founded the Liberia-based NGO Wahjay-STEM to bring science, technology, engineering, and math curriculum to 4th-7th graders. In her TEDxACU talk, Giewee will explain the downside of the push to increase STEM education for girls - the lack of STEM funding for co-ed programs, and remind us of the importance of gender diversity in education.
Jeff Giddens
President, NextAfter
In his work at NextAfter with organizations such as Feed the Children, Dallas Theological Seminary, Prison Fellowship International, and CaringBridge, Jeff helps nonprofits optimize their networking and fundraising efforts through rigorous testing and innovation. Jeff's TEDxACU talk will reveal how you experience optimization every day without even realizing it and explain how nonprofits can learn from retailers to optimize their fundraising by convincing people to do more good rather than buy more stuff.
Jeremy Walker
Director of Education, Recreation, and Spiritual Development, Texas Boys Ranch
Like many children, Jeremy grew up dreaming about epic battles of good versus evil, but it was the intervention of mentors in his life that helped him overcome tragic mistakes and reengage his passion for helping others. Now, as an educator and mentor himself, Jeremy invests in the lives of foster children through his work at Texas Boys Ranch. In his TEDxACU talk, Jeremy will explain how bold mentors can engage anyone - from children to adults - by helping them see themselves as the heroes of their own stories, capable of battling injustices in the world around them.
Kaylen Runyan
Community Education Specialist, United Against Human Trafficking Houston
Kaylen has been involved in the anti-trafficking non-profit sector since 2013, gaining experience working directly with victims of human trafficking at both Redeemed Ministries and The Landing before joining United Against Human Trafficking, Houston where she educates frontline professionals on how to identify and respond to human trafficking cases. In her TEDxACU talk, Kaylen will share the realities of domestic human trafficking in Texas and answer the most common question people ask after learning about the reality of trafficking around them: "now what can I do?"
Nathan MacDonald
Senior PR Specialist, Seattle City Light
In 2010, Nathan MacDonald embarked on a journey to lose weight. At 357 pounds, he decided to wield his passion for social media and his graduate degree in integrated marketing communications to establish a community of digital cheerleaders through his blog, The Fotographing Fat Kid. In his TEDxACU talk, Nathan will share his weight loss journey (more than 100 pounds and counting!) and explain how it led him to discover that support comes in unique places - from graduate school friends to strangers on a running trail - and how support helps to keep you moving.
Speak Piece
Speak Piece is committed to developing the language, comprehension, and presentation skills of youth in central Texas through competitive spoken word poetry. They teach youth to be better readers, writers, and thinkers by cultivating critical thinking, student literacy, and community leadership.
Steven Moore
Associate Professor of English, Abilene Christian University
ACU's own three-time Teacher of the Year award winning professor Steven Moore loves teaching, traveling, and speaking to groups about life, writing, poetry, and social issues facing our world. He is also a bestselling children's author who just finished the sequel to his book Theodore Thumbs, a story about a shy boy whose lucky thumb saves him in a world of bullying and unkindness. Steven's TEDxACU talk will highlight the epidemic of bullying we face today and explain how stories can teach us powerful ways to help those around us who are hurting.
Swing Cats
In 2003, a group of ACU students formed a club to learn dance steps and preserve the culture of the Savoy Ballroom. Since then, the club has grown to have weekly lessons, two skill-levels of dance, perform around Abilene, and compete at conferences. Students participate in the art of social dancing and choreography by learning Frankie Manning's dances and coming up with their own moves every Tuesday night on the floor.
Tatiana Cordts
Biology Major, ACU
Inflammatory Breast Cancer is incredibly rare. So rare that, until her mom was diagnosed with IBC in 2016, Tatiana had never heard of it before. But instead of giving into the fear of facing a future without her mother, she chose to become an advocate for awareness in an effort to carry on her mother's legacy. In her TEDxACU talk, Tatiana will educate the audience about Inflammatory Breast Cancer, share her mother's journey, and help us understand why we should never give up on advocating for our health.
Taylor Spencer
Business Management and Marketing Major, ACU
From his first day on campus, Taylor has made it his goal to get involved, make an impact, and discover what he's passionate about. In addition to working with a variety of student organizations, Taylor is set to graduate a year early with a double major in business management and marketing - a degree plan that led him to discover his love for sales and fundraising. In his TEDxACU talk, Taylor will share the experience he gained from a summer of door-to-door sales that taught him a variety of life lessons we can all use - even if knocking on doors isn't part of your career path.
Wayne Jacobsen
President and Founder, BridgeBuilders
As an author, speaker, and specialist in mediating cultural conflicts, particularly those at the intersection of church and state, Wayne Jacobsen has spoken to groups across the country - from school districts to the United States Commission on Civil Rights - about ways to find common ground in the midst of divisive conflict. In his TEDxACU talk, Wayne will present strategies for approaching our increasingly polarized culture by valuing consensus, building coalitions, and avoiding the pressure to place self-interest above all else.