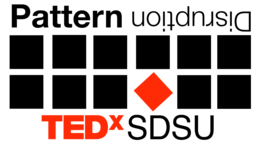 In the spirit of ideas worth spreading, TEDx is a program of local, self-organized events that bring people together to share a TED-like experience. At a TEDx event, TEDTalks video and live speakers combine to spark deep discussion and connection in a small group. These local, self-organized events are branded TEDx, where x = independently organized TED event. The TED Conference provides general guidance for the TEDx program, but individual TEDx events are self-organized (subject to certain rules and regulations).
Speakers
Speakers may not be confirmed. Check event website for more information.
Alex Weber
Comedian, Host
Alex Weber is an American Ninja Warrior, World Record Holder, and Motivational Comedian. Alex has hosted series for NBC's American Ninja Warrior, FX, Under Armour, and a new gameshow for Discovery. Alex was also awarded US Lacrosse Coach of the Year, and has gone around America giving out Free Compliments to random strangers.
Amanda Oleander
Illustrator, Artist
Amanda Oleander is a Los Angeles based artist. She graduated from the University of North Carolina at Charlotte with a Bachelor of Fine Arts. In addition to illustrating for E! Entertainment, Oleander created a series of paintings portraying endangered animals for the World Wildlife Fund. Oleander also pioneered live-stream painting on the app, Periscope, with over 13 million people viewing her work on a weekly basis. Most recently, Oleander has gained significant popularity on Instagram, for which she's illustrated a new drawing every day since August 10, 2017. Oleander loves depicting the human experience in her art, specifically the intimate moments of people's lives that we never get to see. She has been published internationally and featured in The New York Mag, Seventeen, Cosmopolitan, Vanity Fair, Marie Claire Italy, Business Insider, and The Hollywood Reporter to name a few.
Brandon Leibel
Co-founder, Sand Cloud
It wasn't long ago that Brandon Leibel attended San Diego State University with dreams of working in the movie industry. He graduated in 2012 with a bachelor's degree in television, film and new media. However, Leibel's love for San Diego pushed him to stick around, opting for a sales position at a local insurance company. After working for the company for less than a year, Leibel, along with his two best friends, decided to quit their jobs to start their own company. Extensive surveying and tireless experimentation resulted in Sand Cloud: a popular beach apparel company that has expanded its operation from Leibel's apartment to a 2,000 square foot warehouse within a few years. Leibel is eager to share how he reimagined traditional business models with his fellow Aztecs.
Hayden Willis
Student, San Diego State University
Hayden is currently a senior studying finance at San Diego State University. Originally from Rocklin, CA, Hayden moved to San Diego in 2014 and quickly picked up a passion for leadership and serving others. He also loves to make people laugh, explore new beaches, and play golf. In January of 2016, he read "Talk like TED" by Carmine Gallo and made it a goal of his to have his own talk someday. Now, as Chief Financial Officer of Associated Students, Willis recently coordinated SDSU's largest campus-wide philanthropy.
Heidi Hanna
Executive Director, American Institute of Stress
Heidi Hanna, PhD is an integrative neuroscience researcher and the Executive Director of the American Institute of Stress. She is a New York Times best selling author, and recovering stressaholic. Heidi's passion is helping people transform their relationship with stress by understanding and adapting personal and organizational energy management practices. She believes that the answer to our current stress epidemic is training a new, whole-brain stress response based in a curiosity mindset that facilitates positive change and collaboration. Only when we stop trying to minimize or manage stress will we learn how to master it, and use stress as fuel for good.
Kirsten Johnson
Transformational Life Coach, YouTuber
Kirsten Johnson is a life coach, Youtuber and author of the upcoming book Elephant. Johnson makes videos on anxiety, addiction, shame, spirituality and living your life purpose. She is also the creator of The Elephant Heard, an online community comprised of people rising up to their full potential after the trauma of childhood sexual abuse. Johnson is passionate about teaching people how to transform their relationship with fear so that they can live an empowered life. She holds a Masters in Statistics from UCLA and a BA in Psychology.
Lori Stewart
Professor, San Diego State University
Professor Lori Stewart has been a Lecturer in the Religious Studies Department at San Diego State University since 2006, where she teaches classes in World Religions, Goddess Studies, Religion & Psychology, and Nature, Spirit, & Ecology. Rev. Stewart holds Associate degrees in Veterinary Technical Medicine and Sign Language/Deaf Studies, a Bachelor's degree in Human Development, a Master's degree in Theology (emphasis-Contemplative Mysticism) from the Graduate Theological Union, and an equivalent Master's in World Religions from the Sufi Movement International.
Nathian Rodriguez
Professor, San Diego State University
Dr. Nate Rodriguez is an Assistant Professor of Digital Media in the School of Journalism & Media Studies at San Diego State University and core faculty in the Area of Excellence "Digital Humanities and Global Diversity." He attended the University of Texas of the Permian Basin where he received a B.A. in Mass Communication. He went on to receive a Masters of Journalism and Mass Communication with a Concentration in Public Relations from Kent State University and a Ph.D. from Texas Tech University. His research interests include minority representation in media; specifically, LGBTQ and Latinx portrayals, identity negotiation, pop culture, identity, radio broadcasting, and issues of masculinity & mascing.
Parker Edison
Event Curator & Meridien Artist
Parker Edison is a local rapper, director and lecturer. One of San Diego's hardest working emcees, he's often performing at a number of respected hip hop venues, advocating for meaningful social change, or dabbling in film. Parker has served as one of the executive producers for the Reclaiming the Community Music Project and believes that exposing city youth to the arts can change lives. His newest endeavor, Meridien Arts was created to present, produce, and curate art & art-driven events.