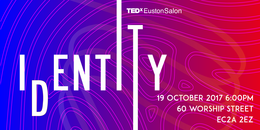 The concept of identity is troublesome for some because it means allowing one's self to be categorised according to societal standards and treated according to these self-imposed standards.
But on the other hand, they also help some of us become participants of groups they otherwise may be alienated.
People identify in different ways-
Gender?
Nationality? Passports?
Religion? Upbringing? Sexuality?
Some traditions are not fluid while some identities are more linear in comparison. But the growing intersection of these usual hallmarks and standards of defining identity make it more difficult for a generation that is more determined individually and by more intersecting parts of a whole, than one singular identity. This identity is now being questioned now more than ever. By hate, by ignorance and above all by fear. It is important that we understand that identity is never an imposed form or description.
Identity above all is always evolving and growing. You could say that it's always metamorphosing.
It's self-defined. It's what we choose to identify as personally.
Speakers
Speakers may not be confirmed. Check event website for more information.