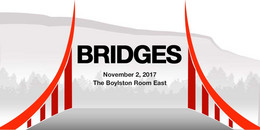 TEDWomen is a conference about the power of women and girls to be creators and change-makers. It brings together a global community of people interested in exploring how change begins: with innovative thinkers who catalyze ideas toward action.
TEDxEasthamptonWomen is an independently organized TEDxWomen event, featuring one livestreamed session of TEDWomen2017 and three live sessions of ideas worth sharing right here in Easthampton.
Speakers
Speakers may not be confirmed. Check event website for more information.
Amber Ladley
Amber Ladley, of Happily Upcycled, loves to create. She enjoys crafting, cooking, taking photos and hanging out with her husband and kids in Western Massachusetts.
Becky Castro
Becky Castro is a Professional Certified Business Coach who partners with people so they can love Monday mornings.
Berit Elizabeth
Berit Elizabeth has a passion for people and a disdain for digital communication. She is a professional speaker and trainer specializing in body language and emotional intelligence. Through her approach, Emotive Agility® Training, she empowers women to speak with confidence, trains entrepreneurs to present with presence, and has developed social-emotional programs for children and people with autism.
Brett Costello
Brett Costello is an 8th grade math teacher who loves money. She loves saving money and then using her savings to live her best life. She is convinced that the more we tell our loved ones about our dreams AND our money, the more likely we are to all live our best lives.
Cathy McNally
Cathy McNally owns Women Speak Up! a company which provides speaker training to women who want to change the world. She was a presenter at the historic Women's Convention in Detroit where she taught women to be more comfortable and confident speakers who can inspire others. Cathy is also a corporate trainer, stand-up comic, improv performer, and storyteller.
Christine Eliason
Christine Eliason is a young professional and handstand enthusiast - not much throws her off balance. She's currently chasing career success and philanthropic meaning, after experience in a variety of fields including crepe making, car rentals and professional sales. Christine attended high school in Easthampton, and keeps close touch with her ties here, visiting often from Rhode Island
Dora Lewis
Dora Lewis envisions a world where the experiences and contributions of all people are equally valued. She works in academic advising for The American Women's College at Bay Path University. A certified career coach and spiritual guide, Dora maintains a private practice in Northampton, MA. She has worked with many women helping them to name and embrace their best selves.
Jacki Jacobs
Jacki Jacobs is an Indie Game Designer and Instructor. She designs puzzle based adventure stories you can lose yourself in. Her online courses include "Video Game Design for Writers" and "How to write a Video Game Proposal...that a Programmer will actually read." Jacki chases the sunrise as often as she can and she dreams of spending at least one year traveling the globe.
Julia Cole
Julia Cole believes great style can empower anyone from the outside-in. As the founder of ReStyle she is working to design a platform where women can swap and rent each other's clothing. She strives to make sustainability look fabulous
Kasey Corsello
Kasey Corsello wears many hats. She and her husband own Corsello Butcheria, an Italian-style butcher shop in Easthampton. She is also an integrative life and leadership coach and mom to Camilla and Cristiano. Kasey is active in the Easthampton Community, currently serving as a member of the Easthampton School Committee. She loves to connect with people and is a self-proclaimed possibilitarian.
Linda Tumbarello
For over 30 years, Linda Tumbarello has specialized in body-mind healing, and working with trauma. She is the author of The Heart of Self-Care: A Women's Guide to Joyful Living and Well-Being.
Mary Ann Marzano
Mary Ann Marzano is the owner of UBU Hair Design, creator of Mary Ann Talks and founder of Organic Change for Haiti. Mary Ann's passion as a speaker is to inspire and encourage others to get outside their comfort zone and follow their dreams. She also cares deeply about the underprivileged and works to learn how to best serve them. As a grandmother, she wants to do her part in making this world a better place for her grandchildren.
Rob Peck
Rob Peck is an author, humorist and recovering perfectionist! His book It's A Juggle Out There, helps people have less stress and better life balance. Rob has degrees from Penn and Ringling Brothers Clown College, graduating the former, Phi Beta Kappa and the latter MAGNA CUM LOONEY! He has appeared on CBS, NBC, and at Harvard and the Smithsonian.
Sally Morgan
Sally Morgan PT CST, teacher, speaker and author of the Amazon bestseller Dances of the Heart - Connecting With Animals, is a holistic physical therapist for people and animals in western MA. A life long animal lover and animal "listener," she shares her home with her corgi Trystan and the abundant wildlife in the surrounding woodlands.