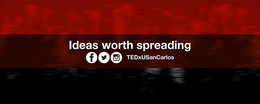 The Unknown is a terrifying yet mystifying thought. To not know where, when, and how is something we often refrain to speak of, let alone act upon; however, some still dare to venture into an abyss of unforeseen knowledge. This theme would see topics about things that aren't known or familiar to the general public. It could be about mysteries, questions, even (hopefully) aliens or it could even just be about the mysteries of college algebra.
Speakers
Speakers may not be confirmed. Check event website for more information.
Christian Emmanuel Enriquez
National President of Volunteer Youth Leaders for Health
Christian is a nurse by profession with a master's degree in clinical supervision with Dissertation for Management and Curriculum Design. He is currently a member of Philippine Nurses Association Cebu Chapter and the National President for VYLH Philippines, an organization of Leader Volunteers for Health. As dynamic leader and mentor to Health and Medical schools in Cebu, He is a firm believer of equality and diversity, an artist by interest, teacher by heart and a passionate mentor for individuals who desires self-growth, continuous development and self-actualization.
Diosdado Codoy
Director of Human Resourse at Mariotte Hotel Cebu
John Leur Labrador
Satellite Systems Engineer/Software Engineer at Philippine Microsatellite Electronics Bus Development Team
Filmmaker/Organizer at Binisaya Film Festival
Board Director at Philippine Accessible Disability Services
Mike Acebedo Lopez
Host and Producer of 'Open Mike' Talk Show
Vergil Marapoc
Manager at USC Team Lahutay for Shell Eco-Marathon