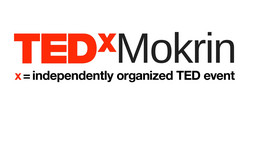 Internet is connecting the world, changing the way we live, work and communicate. But what does this mean for a regular people. TEDxMokrin will discover ideas depicting how life has changed in the villages as a result of globalisation and how globalisation is making the world one big village.
Speakers
Speakers may not be confirmed. Check event website for more information.
Brand Manager at Folkk
Brand Manager at Folkk.co, part of the Nova Iskra collective that runs first Creative Hub in Belgrade. With the great experience in the field of business management he formed his professional career within big and respective companies such as: Etihad Airways, Air Serbia and Delta Agrar. His passion is learning by doing, and problem solving through design thinking processes. He is motivated to innovate, empower and inspire social entrepreneurship efforts in Serbia and in the Balkan region.
Owner & CEO of Chichateau
Djordje is a bald, traditionaly built native of ancient roman city of Sirmuim (nowadays Serbia) Beeing misled by global media and TV shows such as Dynasty and Beverly Hills 90210, he graduated high school and college in the land of Wichita indians (nowadays USA). After the fact that no suit other than tailor made could fit him, Djordje deserted cruel world of so called finance, emails and back pain and started a garage winery. To this day he grows grapes in a small village at an undisclosed location and reads Financial Times on weekends only.
Jessica de la Chesnais
Co-founder of La Salle
Jessica is the co-founder of La Salle, a sustainable project space for people to grow their passions. With a BA in Fashion Design, a decade of experience as a fashion stylist and five years spent running events at Google Campus whilst completing an MSc in Social and Cultural Psychology at LSE, she's passionate about self-development; both in her personal and professional life. When she's not busy curating an environment that inspires creativity, empowerment and sustainable practices you can find her practicing yoga, meditating or whipping up healthy, chocolatey treats.
Founder of WWOOF Serbia
Nakon završetka studija novinarstva i komunikacija na beogradskom Fakultetu političkih nauka, profesionalni razvoj je započela na radiju, a potom i u oblasti odnosa sa javnošću i korporativnim komunikacijama za projekte koje je finansirala i Svetska banka. Skoro dve godine je bila aktivna u oblasti istraživanja i razvoja u društvenim i humanističkim naukama. Kao profesionalni istraživač zanimala se za različite teme – od medija do eko komuna i novih oblika autonomnih društvenih zajednica. Autorka je dokumentarnog filma Pod oskorušom – eko komune u Srbiji. U njoj je nešto od sudbine pesnika Vojislava Ilića – biti rođen u gradu, a voleti selo. Osnovala je UG "Ama – Centar za negu čoveka i prirode" koje sprovodi WWOOF program u Srbiji i koordinira rad Baštališta, prve baštenske zajednice u Srbiji. Zna kako se pravi pirotski kačkavalj. A dobru čokoladu nikad ne odbija.
CEO
Marko Kažić je osnivač Zamphyr-a, preduzetnik, aktivista i digitalni nomad. Rad u startup-ima širom sveta, od Silicijumske Doline do Hongkonga, zamenio je povratkom u Srbiju i idejom o globalnoj, slobodnoj i otvorenoj školi tehnologije, dostupne celom čovečanstvu.
Program Director of Petnica Science Centre
Nikola Božić (Valjevo, 1978) bavi se naučnim obrazovanjem i promocijom nauke. U Istraživačkoj stanici Petnica je programski direktor. Autor je knjige za decu "Astronomija", za koju je dobio i nagradu "Neven" za najbolju dečiju knjigu u oblasti popularne nauke. Učestvuje i u javnim događajima koji za cilj imaju popularizaciju naučnih dostignuća – Festival nauke, tribine Centra za promociju nauke, aktivnosti valjevskgog Društva istraživača. Pokretač je i moderator vrlo posećenog događaja "Na kafi sa nučnikom". Bio je glavni urednik srpskog izdanja magazina "Popular Science", kao i urednik rubrike "Nauka" na b92.net portalu. Piše naučno popularne tekstove za dnevne i nedeljne novine, kao i mesečnike. Više od decenije radi u Istraživačkoj stanici Petnica, prvo kao rukovodilac Programa astronomije, a kasnije kao rukovodilac Odeljanja matematičko-tehničkih nauka. Bio je i ranije govornik na TEDx događajima.
Nikola Tepavac
Inventor & robotics enthusiast
Svoju ljubav prema mašinama i nauci sam pokupio od svog oca. Od detinjstva se "bavim" naukom, ali tek sada mogu reći da se zaista bavim naukom pošto ću uskoro postati inženjer i ako sam u toku srednjeg školovanja redovno posećivao takmičenja i praznio rafove medalja i sendviča. U toku studija sam proveo neverovatnih godinu dana kao student na razmeni na Tennesee Technological University gde sam su mi otvorene oči širom što se nauke tiče, budući da sam bio član kluba robotike pod vođstvom naučnika NASA-e i potom pod vođstvom istog naučnika postao prvak na svetskom takmičenju inovacija 2015. godine, zajedno sa svojim kolegama iz Amerike.
Thinking Assistant
Relja Dereta has over 12 years of experience of almost daily public performances, from conducting hundreds of workshops and seminars to dance shows in front of thousands of people. He has combined his experiences from working as an instructor of Argentine Tango, activism trainer and public speaking coach, into a comprehensive system of developing public speaking and communication skills: by guiding speakers through the entire preparation process, communication and public speaking becomes a source of pleasure and inspiration for them, instead of stress and worry. Since 2010. he has worked individually with over 400 speakers in prepping their speeches. He consults world experts in defining their ideas and has worked as a consultant and trainer with a number of global and regional companies and institutions. He has worked individually with over 100
Director of BioSense Institute
Prof. Dr. Vladimir Crnojević is director of BioSense Institute – R&D institute for information technologies in Biosystems, recently ranked as No.1 European Center of Excellence within H2020 Teaming program. He is also professor at computer science department of University of Novi Sad, Serbia and extraordinary professor at applied mathematics of Stellenbosch University, South Africa. He studied Electrical Engineering and obtained his Ph.D. in image processing from University of Novi Sad in 2004. Since then he has been involved in a number of industrial projects related to computer vision, machine learning and data mining. He acted as a director of Power, Electronics and Communications Department at Faculty of technical sciences, University of Novi Sad. Vladimir is the founder of BioSense Institute which is now a regional leader in number of EU projects in FP7 and H2020 program.
Founder of Stryv
Zander is the founder of Stryv, a personal development platform of software, training, assessments and coaching that has helped more than 11,000 people create purpose and fulfilment in their lives in it's first year of operating. Through the company's charitable giving Zander won 2nd Place in the B1G1 Global Impact Awards for 2017 out of 2000 businesses worldwide. His company Stryv is well on their way to hitting their 20 million Giving Impacts Goal by 2020. Having contributed 10 operations for people to regain their sight, 100 coaching sessions for social entrepreneurs in developing countries, 1.6 million days access to clean water, over 600,000 meals to school children and many other incredible initiatives.