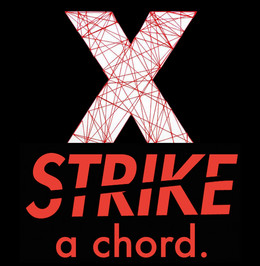 Come on out to hear eight speakers present on topics ranging from North Korea to cybersecurity to women empowerment. Doors open at 12:30PM. You won't want to miss it!
Speakers
Speakers may not be confirmed. Check event website for more information.
Afro-Latinx+Writer+Speaker+Consultant
Francisco-Luis White is an Afro-Latinx writer, speaker, and consultant. White has presented at OutWrite, Fire & Ink: Witness, the Carolina Conference on Queer Youth, and the United States Conference on AIDS. They have been a keynote speaker at the 2017 Northeast Queer and Trans People of Color Conference as well as the 2017 Latinx Convocation keynote at Wesleyan University. In 2013, they were endorsed by Jill Stein and the Massachusetts Green Party as a candidate for Boston City Council. As a poet, White has been featured at Pete's Big Salmon Poetry Series, Busboys & Poets, the You Can't Kill A Poet Reading Series, among other events and venues. They have work published with Beltway Poetry Quarterly, Vetch Journal, and Lambda Literary Review. White was featured in conversation with other gender non-conforming writers for Winter Tangerine. A fierce HIV and trans health equity advocate, White contributes to TheBody.com and HIV Equal.
Founder of DonorSee
Gret Glyer is the Founder of DonorSee, an app that lets you help the world's poorest people seconds after downloading and then proves it with raw video updates. From 2013 to 2016, Gret lived with the world's poorest people in Africa, where he built more than 100 houses for the homeless, and famously crowdfunded $100,000 to build a girls' school in rural Malawi. Gret has been featured in USA Today, National Review, HuffPo and is a TEDx Speaker. He talks regularly on charity, poverty alleviation and the third-world.
James Person
Professor of Korean Studies
James F. Person is a Professor of Korean Studies and Research Director at the US-Korea Institute at the Johns Hopkins University School of Advanced International Studies. He was founding Director of the Hyundai Motor-Korea Foundation Center for Korean History and Public Policy at the Woodrow Wilson International Center for Scholars. Between 2007 and early 2017, he served as the Coordinator of the North Korea International Documentation Project at the Wilson Center, where he spearheaded efforts to obtain and translate declassified documents from the archives of North Korea's former communist allies. Person holds a Ph.D in modern Korean history from George Washington University. His principal research interests include modern Korean history, DPRK foreign relations, and the Cold War in Asia. His Ph.D dissertation explored the transformation of North Korea's political, ideological, and political systems between 1953 and 1967, and he is currently completing a book based on that research.
Sociocratic Consultant
John Buck has been working with organizations all over the world to help infuse principles of consent and transparency leading to increased equality, freedom and sustainability for people and communities associated with those organizations. He has led dozens of Sociocracy implementation projects in varied organizations such as schools, universities, healthcare providers, software companies, materials manufacturers, professional organizations, and ecovillages. He is co-author, along with Sharon Villines of the book We the people, Consenting to a Deeper Democracy (http://www.sociocracy.info/we-the-people/) as well as co-author, along with Jutta Eckstein of the just published book Company-wide Agility with Beyond Budgeting, Open Space, and Sociocracy https://leanpub.com/bossanova.
Life Designer
Julie is a Life Designer™, author, speaker, podcast host and teacher. Julie has created a personal development business designed to help people actualize their potential and live their best life. She has a Master's degree in coaching and over 12 certifications in wellbeing and leadership. Julie is the author of Get a PhD in YOU, host of the podcast, 'The You-est You™', on the faculty at Georgetown University in their Health & Wellness Coaching program, is a meditation teacher on the well known app, Insight Timer, and in the documentary, Hungry For More. Julie leads workshops and retreats on becoming the you-est you, and teaches courses on mindset, mindfulness and leadership within Fortune 500 companies, non-profits, universities, the military, and government sector.
CEO of Women for Women International
Laurie Adams is an innovative leader, strategist, and gender rights advocate with more than 25 years of experience in international development and human rights across Asia, the Americas, and Africa. Her professional history includes two decades of field experience in Africa, including managing Oxfam's country programs in three African regions. Also at Oxfam, she led the creation of an innovation partnership to support young feminists called Roots Lab. Ms. Adams joined Oxfam after eight years at ActionAid International leading efforts from the South Africa headquarters to measure impact, strengthen learning, and build accountability for over 40 countries, including leading transformation projects in India, Brazil, Nepal, and Uganda. Ms. Adams holds a Master's degree in Public Policy Management from the University of London, a Bachelor's degree in Political Science and Women's Rights from Dartmouth College, and completed the Advanced Management Program at the Harvard Business School.
Education Champion
Dr. L. Robert Furman is an Elementary Principal, thought leader, national keynote speaker, and published author; but most notably, Dr. Rob is a true champion for education in the 21st century. As a former music teacher and now a veteran administrator, Dr. Rob serves in the foreground of everyday education. Currently, Dr. Rob serves as Principal at South Park Elementary Center outside of Pittsburgh, PA, and has truly become a sought after leader in topics surrounding the field of education. Beyond speaking at venues across the country, Dr. Rob is also a contributing blogger for The Huffington Post as well as the Ed Tech Review. He is a founding member of The Council on the Future of Education and is the podcast host under the same name. Rob also hosts a well-known YouTube educational video blog called "The Seditionists". Further, he has received several prestigious awards, such as being named in the National School Board Association's "20 To Watch" in technology education.
Zeinab Karake
Professor of Information Systems
Prior to serving as a Professor of Information Systems at the Robert H. Smith School of Business, Dr. Karake has held positions with the Dubai International Financial Centre, American University of Sharjah, Catholic University, and George Washington University, among others. Dr. Karake is also an author of more than 50 published articles, monographs, reviews, and books. In addition to her work as a consultant, researcher, college administrator, professor, writer, and editor, Dr. Karake has developed and delivered a number of seminars and training programs for mid and high level American and international managers, both in the United States and abroad.