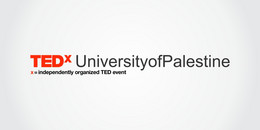 In the spirit of ideas worth spreading, TEDx is a program of local, self-organized events that bring people together to share a TED-like experience. At a TEDx event, TEDTalks video and live speakers combine to spark deep discussion and connection in a small group. These local, self-organized events are branded TEDx, where x = independently organized TED event. The TED Conference provides general guidance for the TEDx program, but individual TEDx events are self-organized (subject to certain rules and regulations).
Speakers
Speakers may not be confirmed. Check event website for more information.
Ahmed Yousef
He was born in Rafah camp in 1950. He wrote more than 30 books in both languages, Arabic and English. He holds a doctorate degree in Political science. He travelled to many different countries and worked as an Executive manager in Research and study centre in Washington DC. He came back to Gaza in 2006 and was appointed as a political advisor. Currently, he works in El Hekma research institution.
Aliaa Etaish
She's 31 years old and she has a bachelor degree in English language. She was pursuing happiness through her continuous attempts to make other people satisfied. She describes herself as an independent person. She tried many times to fit in with the community and be a member of the majority; however, she found out the majority are just following the traditions and customs without questioning them. So she had to be her own self and impose her own opinions to get her freedom and consequently become happy.
Aliwaini Saeb
After receiving his doctorate degree from Cape Town University where he did different types of research on finding a cure to breast and skin cancer. He came back to Gaza and established the first specialized lab and research centre for Cancer research using tissue culture. At the current time, he is the head of Biology department in The Islamic University - Gaza.
Hibatalla Shahin
She was born with congenital amputation. Before turning one year old, she wore her first artificial limb, so she could walk when she was 11 months old. She has been facing the challenges of life since then. She has always dreamed of becoming an international horseback rider, she did achieve her dream by becoming the first female horseback rider with an artificial limb in the Middle East.
Ismail Dawoud
Composer
He was born in a musical family. His father is a composer, songwriter and music instrument player. He encouraged him to study and play musical instruments. As music became what he's passionate about, he wanted to make music one of the core taught subjects in Arabic schools. Since the early 90s, he started participating in different musical festivals, competitions and shows. In 1998 he received a scholarship to study music in Tunisia. And since then he continued studying music till he received his PhD. In 2012 he came back to Gaza and become the head of the musical institute.
Isra Almodallal
A Palestinian refugee, a mother for two children "Mariam and Amer". A journalist and a Social Media activist. Isra 's interests in the Humanitarian, cultural activities, AL Modallal joined the political corpse as the First Female Spokesperson in the Government of Gaza, then she became the head of the foreign affairs department for the Unity Palestinian Government in 2014. Now AL Modallal works at UNRWA TV channel as a TV presenter and producer, a part of her mission is to document the relief projects and to develop with the Education sector for the children who live under terms of emergency and conflict areas, Isra has produced thousands of telling stories and she succeeded in rising up the Palestinian narrative and highlighted on the Palestinians life under the 11 years of siege, she covered the three wars on Gaza, and created her own types of media in featuring and documented sorties and programmes (TV shows). Al Modallal started her Press career in the age of 18 to be the youngest correspondence in Palestine, Isra's passion is to pass the message of the suffering refugee people.
Jumana El Shawa
She was born in 2000.she is a high school student and she hopes to continue her study and focus on Oncology. Defeating cancer made her stronger at a young age.
Momen Qraiqea
He is 29 years old. He loves drawing and because of his love for photography, he became a professional photographer. He is not like any other photographers, as he takes his photos while he's setting on his wheelchair. After losing her two legs, he decided not to give up on his dreams and do what he loves regardless if any challenges that may face him.
Safa` Hamed
She is thirty-two years old. She holds a bachelor's degree in computer engineering. She has always been interested in graphic arts. She had competed in many international and local chess games. She has never expected that one day her biggest challenge will be finding ways to make her daughter live a normal life after finding out she has a rare disease that affects one in a one million. She succeeded in creating a Facebook page and tried to connect families with children who have the same disease communicate together and share their experience; so they won't feel they are alone in this world.
Salah El Sadi
He holds a bachelor's degree in industrial chemical engineering. At the current time, he is pursuing a master's degree in water and environmental sciences. He adores science labs and the environment he wants to use science to keep the environment greener and cleaner.
Shareef Sarhan
Born in Gaza in 1976, Sharif Sarhan works as an artist, professional photographer and free-lance designer. He is a founding member of the Windows from Gaza for Contemporary Art group and an active member of the Association of Palestinian Artists . Sarhan has a diploma in arts from the University of ICS in the United States. He had participated in several art training courses and workshops. He was involved in the activities of the September Dara Academy of Jordanian Arts from 2000 to 2003 under the supervision of the German from a Syrian origin artist; Marwan Kassab Bashi. Sarhan had introduced his works in many individual and group exhibitions in Gaza in the Arts and Crafts village, the Port Gallery, and exhibited some of his works in Ramallah, Bethlehem, Jerusalem, Amman, Britain, the United States, Sharjah and Cairo. http://www.shareefphoto.ps/
Suleiman Baraka
Suleiman Baraka was born in 1965 in Bani Suhaila Town. He received his postgraduate degree in Public Administration and Negotiations from Pennsylvania University at the USA in 1998. He received his master's degree in Theoretical Physics from the Islamic University of Gaza in 2003. He finished his doctorate degree from the Astrophysics Institute in Paris and the University of Pierre and Marie Curie in 2007. He received UNESCO Chair in Astronomy, Astrophysics and Space in 2012. He received a full membership at the International Astronomical Union in 2015. He runs and manages Astronomy and space research centre at Al Aqsa University.