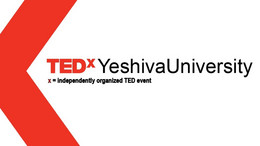 TEDxYeshivaUniversity brings students, alumni, faculty, and industry leaders together to discuss important topics related to the YU community. The talks, discussing ideas like poverty, pediatric mental disease, and new forms of education, will be educational and hopefully inspire change in both the YU community and Jewish community.
Speakers
Speakers may not be confirmed. Check event website for more information.
Alyssa Herman
Yeshiva University Professor
Alyssa Herman '92S has served as the vice president for institutional advancement for Yeshiva University since July. An alumna and accomplished chief development officer, Herman has more than 20 years of leadership experience , including a successful track record in raising major gifts, and building and maintaining relationships with donors. As director of development for Doctors Without Borders, Herman presided over an increase in private revenue from $17 million to over $150 million. She then achieved similar success as chief development officer at Food Bank for New York City, the nation's largest food bank. Most recently, Herman served as chief relationship officer for Autism Speaks.
Ari Marder
Yeshiva University Graduate
Ari Marder is speaking about shifting our perception of extreme poverty. Ari graduated Magna Cum Laude from Yeshiva University in 2017 with a B.A. in Psychology, A.A. in Judaic Studies, and minors in Business and Theater. He has worked with several nonprofits and NGOs domestically and abroad and has most recently served in Ghana as a social impact and evaluation officer for Indego Africa. Ari's passion for empowering people to help themselves has earned him three consecutive U.S. President's Volunteer Service Gold Medals, and his love of self-aggrandizement has allowed him to mention that here. Now back in the United States, Ari works in marketing and public relations for renewable energy and cleantech companies as he pursues a career focused on curbing global warming. He loves string cheese, once sang in a Chinese Christian choir, and has never been to the state of Florida.
Ayla Postelnek
Yeshiva University Graduate; Fifth Grade Teacher
Ayla Postelnek currently works as a 5th grade Judaic Studies teacher in Rosenbaum Yeshiva of North Jersey (RYNJ). Ayla graduated from Stern College with an undergraduate degree in Jewish Education, and is currently working towards completing her Masters degree in Jewish Education and Administration at the Azrieli Graduate School of Jewish Education and Administration. She has many years of experience as an educator, working in a variety of private Jewish day schools throughout the tristate area including Manhattan Day School, Ramaz, Lamplighters Yeshiva, Soloman Schechter, and many more. She has worked with diverse student populations, ranging from PreK to high school, and everything in between. Throughout her education, she was exposed to a number of educational philosophies spanning from traditional education to the student-centered Montessori approach. Most importantly, she is passionate about teaching and spreading love for Torah.
Laizer Kornwasser
Yeshiva University Professor; Fortune 50 Executive
Laizer Kornwasser, Clinical professor of Management, currently teaches Entrepreneurial Leadership to the honors cohort and Managing a Growing Business at the Sy Syms School of Business. Prior to joining the Yeshiva University faculty, Mr. Kornwasser spent 18 years in various roles including investment banking and a Fortune 50 executive. He has a MBA from Harvard Business School and BS in Accounting from Yeshiva University's Sy Syms School of Business. Mr. Kornwasser is a member of Yeshiva University's Board of Trustees, Sy Syms School of Business Board, Yeshiva University High School Board, Rosenbaum Yeshiva of North Jersey Board and OHEL Children's Home and Family Services Board of Directors.
Michael Klein
Yeshiva University Student
Michael Klein is a Senior at the Sy Syms Honors Program at YU majoring in Finance. On campus he is the President of the Finance Club, Investing Club, and Investment Banking Society, as well as the Captain of the Volleyball Team. As a Sophomore he interned at Starboard Value LP. During his Junior summer, he interned at Morgan Stanley in Investment Banking and will be returning there full time post-college. His passions include Gemara, sports, finance, and charity.
Richa Bhatia
MD, FAPA
Richa Bhatia, MD, FAPA is a dual Board Certified Child, Adolescent and Adult psychiatrist, serving as Medical Director of the Child and Adolescent OCD Institute at McLean Hospital and a faculty member in the department of psychiatry at Harvard Medical School. Previously, she served as a faculty member, and acting Medical Director of the adult inpatient psychiatry units, at Geisel School of Medicine at Dartmouth. She has extensive clinical experience diagnosing and treating patients suffering from a wide range of psychiatric conditions, and has been recognized as a Fellow of the American Psychiatric Association. In addition to her clinical interests, she is passionate about advocacy and improving public health awareness for optimal mental health and well-being.