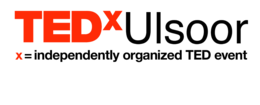 TEDxUlsoor is an initiative coined to celebrate the everyday brilliance of urban life in a context that is best known to us - Bengaluru. TedxUsloor is set to bring in prolific speakers and deserving audiences in a series of monologues under the theme "Silience"
Speakers
Speakers may not be confirmed. Check event website for more information.
Asha Thadani
Photographer
Asha Thadani is a photographer from Bangalore. Largely self-taught, she seeks inspiration from the various forms of life in India to narrate stories which have universal relevance using a vivid and energetic style of imagery. Asha's work has been published in magazines, books, calendars and advertising projects all over the world. She has also exhibited her work solo at the Albert Kahn Museum, Paris and Christie's Auction House and Gallery, Paris. Thadani was nominated for the prestigious Henri Cartier Bresson award in 2015.
Dimple Devadas
Vol-entrepreneur, Doctor
Dimple Devadas helps kick-start volunteer careers. A doctor and psychology coach, she introduces the concept of serial "Volentrepreneur", and her 3-step guide leaves you with an artist's and musician impression of what a country full of volunteers – "Volunteer Land" would look and sound like. A true global citizen, the highlight of her career was being part of the London 2012 Olympic Paralympic volunteer team. She has also just finished her first film short.
Draamebazz Children's Troupe
Theater Group
Challenging the status-quo of how children learn, Dramebaaz is a program that uses theatre as a tool to build essential life skills in children. Founded by Soumya Kavi and Prasanth Nori, Dramebaaz currently uses a variety of methods - ranging from design thinking to theatre of the oppressed - to enhance creativity, confidence, self-esteem, problem solving and collaboration. Currently working with 1100 children from under resourced schools in 5 cities, watch the magic unfold as a team from Hyderabad performs their play - Naina Ki Kahaani. Mayank
Kapil Davda
Educator
Kapil Dawda has a Post-Graduate Diploma in Management from the Management Development Institute, Gurgaon, and experience with PepsiCo and Accenture. After a successful working experience in Teach For India, Mumbai, he helped the organization set up in Bangalore. The journey of 23 months had been incredibly fruitful. He explored the research on collective action to bring about improvement in the regional education system, henceforth increasing educational opportunities.
Mayank Kumar
Entreprenuer
Mayank Kumar is the Founder and CEO of UpGrad (www.upgrad.com), which he founded along with serial entrepreneur Ronnie Screwvala. He has also been in the top brass of educational corporations such as Bertelsmann, iNurture and the Parthenon Group, and has advised at the Tata Strategic Management Group. His reach has been nothing less than international, having been directly involved with clients in Europe, China, Southeast Asia and South America. Having been educated at IIT Delhi and ISB Hyderabad, he could teach us quite a bit.
Primla Hingorani
Marathon Runner
Popularly known as Aunty 72, Primla Hingorani has carved a niche for herself in the fitness scene. Having run 500km in 100 days, she has proven that age and experience is not an excuse to be healthy. At the age of 72, she has run the Pinkathon, DNA Marathon and every edition of the Mumbai Marathon since 2004. She also combines her love of running with her passion for community service – she trains children from the Asha Kiran Charitable Trust. She is certain to kick the event up a notch with her infectious energy levels!
Sanjeev Thomas
Musician
Sanjeev Thomas is most known for his ongoing work with Oscar-Grammy Winner A.R Rahman since 2005. He is the founder of music house, Rainbow Bridge. He recently won in the best vocalist category at the JD rock awards, 2014. He also won in the best guitarist category for his album Epic ShIt. He is a multi-awarded artist, being nominated for the GIMA awards, 2012, "Most Inventive indie artist" by AVIMA and "Best Genre Bending" Category at the Indiego Awards, Malaysia. He is endorsed by Gibson Guitars, USA and Laney Amplification, USA. He has toured the world with A.R Rahman on the "Jai Ho" tour and others. He has also performed for both Coke Studio @ MTV and MTV Unplugged.
Shabir Momin
Entrepreneur
Shabir Momin - His journey began at the age of 16 and at 21 he was the youngest CTO. He was awarded the Entrepreneur of the Year in 2013 by TIE. Shabir has seen success in various technology and business positions at the CTO level before he became an entrepreneur. He has founded several enterprises such as OneDigital, the largest YouTube MCN and digital production house with 40 Billion watch minutes on YouTube. He is also part of OneAxcess.com, ZengaTV, Desiredwings, Raastey and Leap 10.
Sharvani Hegde
Dancer
Sharvani Hegde – "This kid is too naughty so she needs her energy channelized somewhere - let's get her enrolled in something which will drain her energy" said Sharvani's mother and forced her into Yakshagana. Having started to learn the art from from Yakshagana legend Venugopal, she went to to be a student at Kala Darshini under the legend Srinivas Sastan. Being called the monkey of the team, her dedication has garnered extreme appreciation and support and paved way in her to discovery of the vibrant culture of the state of Karnataka
Suresh Jayaram
Art Curator
Suresh Jayaram is an artist, art historian, arts administrator and curator from Bangalore. He is the Founder and Director of Visual Art Collective 1Shanthiroad Studio – an international artists' residency and alternative art space in Bangalore. Currently he is involved in art practice, urban mapping, archiving, curation and arts education. His keen interest in environmental and urban developmental issues influences his work. He works with the Khoj International Artists Association to organize international artists Residency in Mysore and Bangalore.
Vikram Ahuja
Entrepreneur, Traveller
Vikram Ahuja is a serial entrepreneur with global experience building and leading start-ups. He is the Founder of Byond Travel, India's leading platform for small group and community travel. Vikram has also served as a Consultant for several Fortune 100 companies. Along with being a passionate technology and product professional, Vikram is an award-winning short film-maker, theatre artist and dancer. He recently won the "Audience Choice" award for 'Best Short Film' at the Dubai International Film Festival. Vikram was also a member of the Middle East's first performing improvisation comedy team.