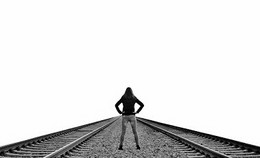 We all have a passion to follow, things we love to do. The world has much to offer. But, how do we find the things that brings warmth to our heart?
Obviously, by exploring things we haven't done yet.
Through this event, We hope to trigger the urge to explore the unknown, by breaking two arch-enemies of passion "fear and hesitation", which we think is the most crucial act to do in finding our passion.
Speakers
Speakers may not be confirmed. Check event website for more information.
Abishek Raaja
Film critic - Fully filmy
Abishek Raja is a sun tv vj, special correspondent with fully flimy, Former RJ with Radio Mirchi, Former Correspondent with Behindwoods.
Anand Sharma
Educational consultant
Anand Sharma is an educational consultant based in Coimbatore and trains student in developing their skills to achieve to their career objectives. He sessions on current affairs and economics are renowned and are well appreciated by both students and faculty alike. As well known quiz master, he has also won several regional and national quiz competitions over the last three decades
Arun Krishnamurthy
Environmentalist
Arun krishnamurthy is an indian environmental activist who has initiated the campaign of cleaning various lakes across india. He is known for founding NGO, Environmentalist Foundation of India (EFI)
Babu Rangarajan
Clinical psychologist
Babu Rangarajan is the Child and Clinical Psychologist, who conducted a workshop and training for confidence enhancement programme for visually challenged students. The training would help them to think and act independently
Danesh Kanagaraj
CEO - Krishna transports
Danesh Kanagaraj is a CEO of Shri Krishna Transport. He runs his transportation and Earth Mover Company, supplying machinery and equipment to civil and mechanical companies across india. Although being 75% disabled, with all limbs affected and dependent, he makes numerous effort to enhance habitat and well-being.
F4 Racer
Mira Erda is set to scorch the professional go-karting race tracks in the micro or cadet category across the india, who own "All star karting 2012" invitational yamaha SL International at 5th position and achieved her first international trophy
Mohit Tomar
Former army captain, IIM alumnus, Leadership trainer
An ex-Army officer and an IIM alumnus, with a diverse experience ranging from military to corporate. As a leadership trainer and an Inspirational speaker, he lives his cause of unlocking human potential by weaving his innovative techniques and vast experience into his training programs. His book, "When Journey Becomes the Goal" is one of the bestsellers on amazon
Rajmohan Arumugam
Writer + Face of putchutney + Award winning speaker
Raj mohan is the face of the famous youtube channel & Facebook page - "Put Chutney". The channel actively addresses current issues faced in the local community. And is obviously famous for being informative yet humorous. He is famous for his talk on demonetisation - "The confessions of a 500 rupees note". An award winning speaker too
Shalini Visakan
Fashion designer - for the differently abled
Shalini visakan who design clothes for the people with disabilities with a blend comfort, fashion and durability. She started journey with making accessories to make travelling easier for her wheelchair bound husband. The designer recently launched her adaptive clothing brand for Persons with Disabilities (PwD).
Sujith Kumar
Founder - Maatram foundation
Sujith kumar is a Chennai-based HR professional who founded the NGO called Maatram Foundation in 2013 .Maatram foundation (A tamil word meaning change) helps in identifying students from economically poor back ground and provides free higher education to underprivileged students .In the last 3 years more than 300 students have benefited out of this initiative.This foundation also helps in setting up school libraries for schools catering to economically poor students.Sujith is also interested in public speaking and conducts lectures in different colleges,schools and offices
Vijay Kapoor
CEO - Derby Jeans
Vijay Kapoor is the first generation entrepreneur and he founded brand 'Derby Jeans Community' in 1994 at the age of 23 years. His first deep desire to create the first truly international fashion brand from Asia came true with his venture "Derby Jeans Community".