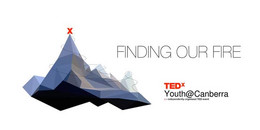 Youth is a time when we begin to form our identity and follow our dreams. We look to the world and to ourselves for the passionate things we wish to pursue in our lives. But sometimes, it's hard to be excited about everything. We need to search for the things we're passionate about and sometimes this takes time. So what makes us truly passionate about something? What are the things in the world we can be passionate about and how do we find them? And most importantly what drives us to pursue them? Finding our fire is about realising that driving force that exists within all of us when we find that one thing we truly love. It is about not only opening up to new ideas and experiences but wanting to know more.
Speakers
Speakers may not be confirmed. Check event website for more information.
Dance Crew
Elite Dance Studio Canberra offers students access to the latest techniques and innovative styles, with safe dance practice. The students get to experience learning from trained professionals and are exposed to many performance and non performance opportunities. We offer students the tools to explore and nurture their passion for dance in many genres. Offering training in Jazz, Hip Hop ,Lyrical, Ballet, Contemporary, Acrobatics, Broadway, BBoys, Hip Hop Crews and Performance Troupes Elite Dance Studio is one of Canberra's leading dance schools.
Composer, Song-Writer, Producer
I quit my job as a 3D artist in 2012 to pursue music, having never played a gig. I spent a lot of time busking and writing. Amelia and I got together and started playing music in 2013. We've since won a few awards (ACT MAMA Award for best blues and roots album), toured overseas to South Africa and the Middle East. We enjoy reading each other on the spot during performances and improvising to suit how we're feeling - so our gigs are never usually the same twice! Award winning, international touring duo Guyy & The Fox have been mesmerising thousands at festivals and shows across the Middle East, South Africa and Australia. Their distinctive, energetic and spellbinding music has captivated audiences in every setting, from festival headlines to intimate shows. Notable performances include Woodford Folk Festival, headlining at the White Mountain Festival in South Africa, The National Folk Festival and touring in the Middle East.
Hannah Feldman
Innovation Mentor with Questacon Smart Skills Initiative
As a science communicator, Hannah Feldman is a passionate spokeswoman for science, technology and its potential for inspiring young people nationwide. She is most interested in the psychological foundations of learning and education and how these theories can be used to change people's perceptions of their own intelligence and abilities. She has worked with Square Kilometre Array teams at Curtin University to develop astronomy-based activities aimed at introducing high-school students to space science. Hannah currently works with Questacon, leading teams to develop and deliver STEM workshops to more than 20,000 students, teachers, and community leaders.
CEO of Country to Canberra, Director of the National Rural Women's Coalition, Social Policy Adviser
Hannah Wandel is the founder and CEO of Country to Canberra, an Australian not-for-profit organisation aimed at empowering young rural women to achieve their leadership potential. Hannah grew up in South Australia and saw the importance in local community. She however recognised that other rural students were often isolated by distance and funding, creating a lack of opportunities. At 24, Hannah founded Country to Canberra to provide national leadership programs and mentors to young rural women all over the country. Hannah is also a Board Director at YWCA Canberra, a World Economic Forum Global Shaper, a United Nations Youth and Gender Equality Taskforce member and is the youngest ever Director of the National Rural Women's Coalition – Australia's peak body for regional women. She works full time as a Social Policy Adviser at the Department of Prime Minister & Cabinet, and prior to that, worked at the Department of Defence and as a broadcast journalist.
Science Communicator, Is This How You Feel Creator, Former Marine Scientist
Joe Duggan is a science communicator originally from Tasmania, but more recently based out of Canberra. Over the last two years Joe has worked with a number of organisations to develop workshops and activities to engage young people in STEM. In 2015 Joe spent three months touring as one half of Science Circus Africa – an initiative that brought engaging science shows to more than 40,000 people across five countries. His goal is to show people how relevant science is in their day to day lives. His latest communication project "Is This How You feel?" is focused on engaging the general public with the human side of climate change. The project is a collection of hand written letters by researchers from all over the world highlighting how climate change makes them feel. Twenty of these letters from Australian researchers were displayed at the Melbourne Writers Festival.
Former Professional Athlete, Documentary Filmmaker, Independent Producer
Katie Bender is a former professional athlete, independent producer and documentary filmmaker. At a young age she took up gymnastics, training tirelessly until the age of fifteen. She later took on the opportunity to join the Australian Freestyle Aerial Skiing development program. At the age of 24 Katie moved away from the world of skiing and moved to California to study film and digital media at the Fashion Institute of Merchandise and Design. She later became a junior producer at Trailer Park Inc, working with Hollywood's top movie trailer creatives. In 2012 Katie began work on her four year project, "the Will to Fly". Released nationally in March 2016, the film received the "Best World Documentary Award" and "Best Mountain Culture Film Award" at the Whistler film festival in Canada. Now the film is studied within high schools, TAFE courses, and used as a leadership and motivational tool for corporate groups and sports teams.