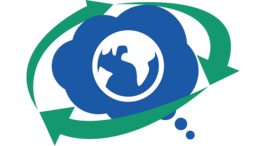 Welcome / Добре дошли to the Anglo-American School of Sofia's TEDxYouth@AAS-Sofia Event Page! We are Bulgaria's International School. Our mission is to engage, support and prepare each student for today and tomorrow. Our core values are commitment, respect and excellence.
To that end, we are excited to announce our first annual TEDxYouth@AAS-Sofia Event which strives to meet our mission by providing our students a platform to engage in an idea they are passionate about that is worth spreading and develop it into a TED-like talk, preparing them for important skills for today and tomorrow.
This year's theme is Transforming Communities. Students' talks will all connect to transforming a specific community.
Speakers
Speakers may not be confirmed. Check event website for more information.
Alex Lalov
Choice Advocate
Alex is currently a high school student in the Anglo-American School of Sofia. He was born in Sofia, Bulgaria and still lives there.He speaks Bulgarian and English very fluently. He is interested in this topic because of his backstory before he went to the school he is in right now.
Anna Svetozarova Milkovski
Motivational Speaker
Anna was born in Sofia, Bulgaria and lived there ever since she was born. She can speak Bulgarian and English. She is interested in her topic because she loves to motivate people to believe in themselves.
Education Reformer
Atanas, called Nasko by all his friends and family, was born in the coastal city of Burgas. After spending 6 months with his mother and grandma, Nasko moved to Sofia. He has lived there since then. With both his parents working hard to ensure he has a great life and future, he was lucky enough to receive a great education as well. His primary school (I-III grade) was the 34th public school "Stoyu Shishkov". Nasko then went to "Doris Tenedi", a private school with foreign languages, where he studied Spanish (IV-VII grade). After that, with months of hard work, he won a full scholarship at the Anglo-American School of Sofia (VIII grade - present). Having experienced three different educational systems, Nasko decided that if all of them are combined, a new educational standard can be formed and used in Bulgarian schools.
Brandon Lim Wen Yung
Avid Competitor
Brandon was born on 30 May 2002 in the city of Kuala Lumpur, Malaysia. He has lived in Petaling Jaya, a city in Malaysia, for 13 years, and in the year of 2015, moved to Sofia, the capital city of Bulgaria. He speaks English, and Mandarin fluently while he moderately speaks Malay, Spanish, and Bulgarian. Brandon is passionate about learning to draw better, learning new languages, reading books, and loves playing video games.
Dabin Woo
Advocate for Educational Balance
Dabin was born in Busan, South Korea and lived there for nearly 10 years. Then she moved to Sofia, Bulgaria. She can speak Korean and English. She thinks people shouldn't spend too much time learning something academically, but also through art, sports, and many other special things which make our lives, a life.
Violinist and Music Teacher
Violinist Yuliyan Stoyanov holds a Doctor of Musical Arts degree from the College-Conservatory of Music, University of Cincinnati. His professional career includes solo, chamber music and orchestral appearances in Japan, Italy, Austria, Germany, Switzerland, Netherlands, Bulgaria, and Macedonia, as well as throughout the United States. Recordings of Stoyanov's performances can be found in the archives of both, the Bulgarian National Radio and the Bulgarian National Television, as well as West Virginia Public Radio, WNKU, Amazon, Udemy and Youtube. Dr. Stoyanov is actively involved in teaching violin, chamber music and string ensembles. He is the creator of "Cracking the Violin Code" video course on Udemy, where he currently teaches more than 450 students from 59 countries. He is a strong believer in music education being fun and easy, based on the idea that anything we do naturally, we do without effort. In his free time he enjoys playing with his two sons and practicing yoga.
Vlogger
George was born in Sofia, Bulgaria, and speaks Bulgarian, English and a little bit of Italian. His passion is creating and sharing vlogs and fashion.
Georgi Bachvarov
Cross-Divisional Collaborator
Georgi was born in Sofia and has lived there his whole life. He speaks English, Bulgarian and a bit of Spanish. He's very interested in his topic because for the past year and half he has been mentoring a fifth grader and he has learned more than he expected.
Jim Urquhart
Jim is the husband of Andie. Andie and Jim have two ebullient children. Originally from Canada, their family currently lives in Bulgaria, and have had the privilege of serving schools in Brazil, Russia, Venezuela, and Japan.To promote sharing and learning Jim has served on the Boards the Central and Eastern European Schools Association (CEESA), the European League for Middle Level Educational (ELMLE), as well as Destination Imagination (DI) Brazil. In his spare time Jim enjoys spending time with his family, participating in sport, engaging in theatre, making self-proclaimed unique playlists, and pretending he does not like to eat fast food.
Kiril Petrov
Percussionist
Percussionist Kiril Petrov holds a Master's Degree from the National Academy of Music with "Prof Pancho Vladigerov". His professional career includes being a timpani player in the Europa Philharmonie in Magdeburg, the Dublin Philharmonic Orchestra, and the New Symphony Orchestra in Sofia as well as the percussionist in the Philharmonie der Nationen in Hamburg and the Shaka Zulu Orchestra. He is the drummer for Global Society. And he also teaches percussion at the Petrov Art School.
Liam Hogan Fries
Cross-Divisional Collaborator
Liam was born in Olympia Washington U.S.A. He now lives in Sofia, Bulgaria. He is 10 years old and speaks English and is learning Bulgarian. He is passionate about turtles and self-directed learning. Liam also enjoys legos, reading, and math.
Martin Malinov
Cuber
Martin was born in Sofia, Bulgaria where he lived his whole life. He speaks Bulgarian, English, Spanish, and French. He has been passionate about Rubik's cubes since 2015 and has a collection of over 150 different cubes.
Petar Hristov
Mathematician
Petar was born in Sofia and has lived there for his whole life. He speaks Bulgarian, English and Russian. He is interested in math because he spent a lot of time working on it. He experienced a lot of struggles in that sphere, and he thought that it will be good to make a structured system with that information for other people that need a better understanding of it.
Sanaki Mityunin
Bulgarian Activist
Sanaki was born in Moscow to Chechen parents. Currently living in Sofia, Bulgaria he is fluent in Russian, Bulgarian and English. This mix of cultural backgrounds is what brings him to such disgust of social inequality.
Sophia Brubaker
Health Advocate
Sophia Brubaker was born and raised near Philadelphia, Pennsylvania. Her father is American and her mother is Bulgarian. She moved with her family to Bulgaria in the summer of 2016. Sophia is fluent in English and Bulgarian. When she was five, she was diagnosed with Celiac Disease, which requires her to eat gluten free. Sophia enjoys travel, dance, art, tennis, and baking - especially gluten free cakes. Her gluten free journey has led her to realize that a gluten free diet can help people in many ways.
Stefan Danev
Popular Middle Schooler
Stefan Danev was born on the 16th of April, 2004, In Sofia, Bulgaria. Apart from two years spent in Serbia, where his baby brother was born, Stefan spent his whole life in Bulgaria; learning in the Anglo American School of Sofia. Stefan can speak English, Bulgarian, as well as a bit of French and Serbian. The reason to why he is passionate about his speech, is because popularity is a big part of his teenage life, and because he feels like people need to try and stop acting certain ways to gain popularity.
Vera Prokopieva
ATMO (Apathetic to Missing Out)
Vera was born in Sofia, where she currently lives. She has previously lived in Singapore, but is now back home. She is proficient in English, Bulgarian and a moderate amount of French. She is interested in the topic of FoMO because her findings show her that it is a very common feeling and it should be dealt with.
Yebin Woo
Stereotype Activist
Yebin was born in Busan, South Korea and now lives in Sofia, Bulgaria. She speaks 2 languages Korean and English. She is passionate about her talk because she made this speech based on her experience about living in a foreign country as a Asian and wants to spread the idea of equality to the world.