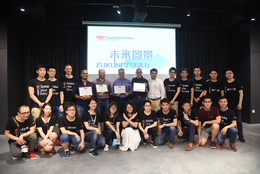 Today, more than 99% of the stuff is still not connected to the Internet. However, the so called "Internet of Everything" will wake up everything you can imagine. It
brings us to the "Internet +" period, especially for the manufacturing industry, "Industry 4.0."
Traditional companies need to grasp the "Industry 4.0" opportunities and work closely to tech companies. Not only to make their products intelligent, accessible and cloud-based, but also to make their own business model transform from the traditional, low-margin, low-level to the Internet+ model.
Mobile Internet, Internet of Things, Artificial Intelligence, Industry 4.0. . . . . which one can connect the dots to the future insights?