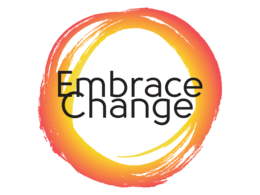 TEDxVytautasMagnusUniversity is Vytautas Magnus University's first ever TEDx. The theme of the event is "Embrace Change." Lithuania is a relatively new European country, having gained independence from the Soviet Union only 25 years ago. In this respect, the country still has a lot of catching up to do socioeconomically. There is still some reticence towards new people and new ideas in Lithuania. This is why we are hosting a TEDx event - to provide a platform where speakers from all over the world can come and share their revolutionary ideas and, most importantly, get a discussion going.
Our speakers this year will be discussing topics ranging from the expectations and disappointments of generations x, y, and z, to the Ebola outbreak in West Africa, to the benefits and burdens of multilingualism in the 21st century, to illustration and reconciliation - how survivors of war and genocide (individuals and governments) cope with the trauma, to the war in Ukraine, to shifts in learned behavior, to stoicism - how to be successful and happy in the modern day age.
For more information about our speakers and our schedule (including our two live performances from LSMU acapella group "Kebapella," local Kaunas band "Candee Train," and "Golden Parazyth" and catered lunch break) click this link: https://organize.ted.com/groups/19594/events/17448/program
Speakers
Speakers may not be confirmed. Check event website for more information.
Candee Train
Candee Train is a band that was established in 2009 in Kaunas, Lithuania. They describe there music as "loungecore" - something similar to psychedelic pop/rock/funk/jazz. The group draws their inspiration from bands such as Bonobo, Nightmares on Wax, Pink Floyd, PJ Harvey, Radiohead, and The Doors.
Golden Parazyth
Golden Parazyth is an electronic band from Lithuania. Emerging practically out of nowhere in 2005, a year later GOLDEN PARAZYTH released their debut album APARTAMENT OF STEEL (2006) which is now considered a cult classic. Underground scenesters hailed it as the best electronic album of the decade – which was followed by an invitation to play a warm up gig for British legends Underworld. They have also done gigs with Lana Del Rey, Hurts, Nicolas Jaar, Rhye, Sohn, We Have Band, and Gusgus.
Kebapella
Kebapella is an a cappella group made up of international medical students who attend the Lithuanian University of Health Sciences.
Lecturer of Phiolosphy and Social Psychology at Vytautas Magnus University
Algirdas currently teaches applied philosophy and organizational science courses to media and communication students, while preparing his PhD. He is also an expert at the Demos Institute of Critical Thought. In the past, he has been a project coordinator at Open Society Fund Lithuania. He was a project manager at ESTEP, which works on European social, legal, and economic projects. He was a project consultant at Lithuania Innovation Center, an assistant professor in the political science department at Mykolas Romeris Universty, and head of innovation and development at Respublikinis energetikų mokymo centras (National Energy Learning Center).
Co-founder at Talent Garden Kaunas; Managing Partner at ADVISION
Currently Artūras is running ADVISION, a 20+ people advertising agency and Talent Garden Kaunas, the first creative co-working space in Kaunas (Lithuania), which he founded in early 2014. He is an organizer at Supernova Festival, an international event dedicated to creative innovation. He is also a Fujifilm X World Photographer and a partner at BÜRO, which deals with strategy development, art direction, and digital inventions.
PhD candidate at the Department of Sociolinguistics, Institute of Lithuanian Language
Aurytė Čekuolytė is a PhD candidate at the Department of Sociolinguistics, Institute of Lithuanian Language (joint PhD programme with Vytautas Magnus University). Her research areas and interests are youth language and culture, swearing, street culture, streetwise adolescents, sociolinguistics, ethnography, polylingualism, and language attitudes. Her cross-disciplinary PhD project, which involves ethnographic fieldwork in a secondary school in Vilnius, focuses on the social dynamics of Vilnius youth – their social groups and language. Additionally, Aurytė works in the Danish-based company Nohr-Con as an international conference coordinator.
Dr. Vytautas Liesionis
Vice-Dean of Economic and Management Faculty at Vytautas Magnus University
Liesionis is currently the vice dean of the Economic and Management Faculty at Vytautas Magnus University (VMU). He holds a bachelor's degree in business management/administration, a teaching degree in specified professional studies, an MBA in marketing and international trade, and a doctorate in social sciences, management, and administration from VDU. From 2000 to 2006, he was a member of the VDU Senate. From 2001-2008 and in 2012, he was the Credit Committee Chairman at Academic Credit Union, where he was previously a member of the board. He was also a board member at "Vaiko Teviškės Namai." He currently teaches classes on economics, cognitive practice, planning and electronic business and marketing.
Project Manager at UAB INK agency
Giedre is currently project manager at UAB INK agency - a public relations and communications agency. She has also been a freelance journalist for the past twelve years. Prior to working at UAB INK, Giedre was a project manager for Invest Lithuania, an investment management agency, and the Association of Non-Formal Education in Lithuania, as well as a market research consultant. She was also an intern with UNESCO from 2011 to 2012, an intern with the Embassy of Lithuania in Slovenia in the summer of 2011, and a project manager at the Centre for Civic Initiatives where she coordinated Lithuanian school students' parliament, which consists of 94 school students who were democratically elected by students in their school and region. She holds a bachelor's degree in psychology from Vilnius University in Lithuania and a master's degree in social and cultural anthropology from University of Ljubljana in Slovenia.
Head of the Department of Sociolinguistics at the Research Institute of the Lithuanian Language
Loreta Vaicekauskienė is the head of the Department of Sociolinguistics and senior researcher at the Research Institute of the Lithuanian Language. She is also an associate professor at the Center for Scandinavian Studies at Vilnius University and board member of the Association for Applied Linguistics of Lithuania. She researches language planning and standardization ideologies, social meanings of language variation, language attitudes, language contacts, global English, and lexicography. She is an author of the "Danish-Lithuanian Dictionary" (2013, with Ebbe Flatau), and of "Naujieji lietuvių kalbos svetimžodžiai: kalbos politika ir vartosena" [New borrowings in Lithuanian: language planning and use] (2007).
Adviser at MEDtube.net and Medical Translator at Get It Language Solutions
Olga is a medical doctor who graduated in June 2014 from the Medical University of Warsaw. In the years 2013/2014 she was elected the president of the European Medical Students' Association (EMSA) - and is currently a member of the Supervisory Board of EMSA Europe. During her studies and as an early-graduate she had the occasion to work at the Standing Committee of European Doctors (CPME), European Public Health Alliance (EPHA) and pursued a Blue Book traineeship program of the European Commission at DG SANTE (Health Threats unit in Luxembourg). Since 2014, she has been involved as an Adviser at the educational platform www.MEDtube.net, collecting medical movies and making them available to junior healthcare professionals. She is employed as a medical translator at the GET.IT Language Solutions company in Poland and completed freelance translations of medical books.
CMO at Talent Garden
Rasa is currently the chief marketing officer at Talent Garden, a global platform for digital, tech and creative entrepreneurs. Prior to working as the CMO, she was the head of campus and international development at the company. Before Talent Garden, she was the head of Pioneers.io, a company positioned at the intersection of entrepreneurship and innovative future technologies. Other past work experience includes international events coordinator at STARTeurope, media researcher at the Swedish Transport Administration, and the assistant to the head of public relations at Siemens. Rasa holds a masters degree in international marketing from Jönköping University in Sweden.
Chief Executive of the Federation Global Initiative on Psychiatry (FGIP)
Robert van Voren (1959) is Chief Executive of the Federation Global Initiative on Psychiatry (FGIP) and Professor of Soviet and Post-Soviet Studies at Ilia State University in Tbilisi (Georgia) and at the Vytautas Magnus University in Kaunas (Lithuania). He is a Sovietologist by education and graduated from Amsterdam University (modern and theoretical history + Russian language) in 1986, and defended his doctoral dissertation in Kaunas (Lithuania) in October 2010. Starting in 1977 he became active in the Soviet human rights movement van Voren led the international campaigns against the political abuse of psychiatry in the USSR, as well as in defense of individual political prisoners such as Irina Grivnina and Anatoly Koryagin. In 1980 Robert van Voren co-founded the International Association on Political Use of Psychiatry (the predecessor of GIP) and became its General Secretary in 1986. He was Director of the Second World Center in Amsterdam.
Fulbright Scholar at Vytautas Magnus University Music Academy
Currently a Fulbright Scholar at Vytautas Magnus University Music Academy, San-Ky is also a resident artist at Orfeo Music Festival in Italy. He has been an associate professor of voice and opera at Texas Christian University since 2005. He was also an assistant professor of voice at Lincoln University in Pennsylvania. In the past he has been a tenor soloist with Coburger Landestheater and Theater Vorpommern in Germany, as well as Bieler Landestheater in Switzerland, and Czech National Theater in the Czech Republic. San-Ky has several academic degrees including a bachelor's in music from the Australian National University, a master's of music in opera from Curtis Institute of Music in the USA, and a doctor of musical arts in voice and opera from Temple University in the USA.
Project Manager at Strategy Labs
Saulius is currently project manager at Strategy Labs, a management consulting firm. He is also a motivational speaker and often gives presentations on leadership and teamwork, understanding and dealing with risk, and learning to adapt and succeed in extreme conditions. In the past he has also worked as a client executive and project manager at SEB bank, a senior analyst at the private equity and investment banking group Zabolis, and a consultant at Metasite, an information technologies company. Saulius graduated from Stockholm School of Economics with a bachelor's of science in economics and business administration. He is also an avid climber and was previously president of the Lithuanian Mountaineering Association.
Chairman of Ukrainian Alternative NGO
Volodymyr is the current chairman of the Ukrainian Alternative NGO. Most recently he was an officer in the 12th battalion of the Armed Forces of Ukraine. He has also been a trainer for Open Society Foundation regarding election campaigns, an analyst at the Democratic Initiatives Foundation, deputy chief of the Department for Media and Public Relation at the State Committee of Ukraine for Regulatory Policy and Entrepreneurship, advisor to parliament for the United Nations Development Programme (UNDP) project "Integrity in Action: Working Towards Public Accountability and State Power Bodies Transparency in Ukraine," communications coordinator for various USAID projects in Ukraine, and advisor on media relations for the National Agency of Ukraine for Development and European Integration (NAUDEI). He has a master's degree in European studies from Center for European Integration Studies in Germany and a master's degree in political science from Central European University in Hungary.