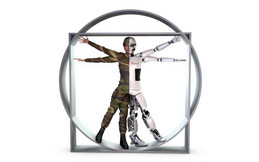 In the spirit of ideas worth spreading, TEDx is a program of local, self-organized events that bring people together to share a TED-like experience. At a TEDx event, TEDTalks video and live speakers combine to spark deep discussion and connection in a small group. These local, self-organized events are branded TEDx, where x = independently organized TED event. The TED Conference provides general guidance for the TEDx program, but individual TEDx events are self-organized (subject to certain rules and regulations).
Speakers
Speakers may not be confirmed. Check event website for more information.
CEO vanadgroup
Ad's impressive career spans nearly half a century. He worked for Kramers, ICL Netherlands, Volmac, Oracle, Richter Systems and Genesys, each time a step higher up to the senior executive level. His basic ingredients for success are: passion, believe in his products and gathering the right team around him. He AIMS for the impossible, to achieve the maximum possible.
Designer
June 2015 Anouk van de Sande graduated from the Design Academy Eindhoven, department Man and Identity. She's fascinated by image and the combination with motion, materiality, color and shape in its use. Her dream is to design, shape, beautify life and create experiences that surprise the spectator. "I noticed the world is losing grip with reality. People get lost in a grey area filled with their busy lives. My goal is to excite and activate the human senses again." At the moment Anouk is busy with setting up the production of her new clothing label Anouk X Vera in collaboration with Vera de Pont. Anouk is always looking for other creatives to create awesomeness.
Baritone Opera Singer
Bastiaan Everink is a typical dramatic baritone with its dark colored voice. Starting from the season 2011/12 he sings as a regular soloist at the Deutsche Oper Berlin. There he sang, among other things, Escamillo in Carmen, Enrico in Lucia di Lammermoor and Klingsor in Parsifal. On the occasion of the 100 anniversary of the Deutsche Oper, he sang the role of Pizarro in Fidelio together with the soprano Anja Kampe and bass Matti Salminen under the baton of Donald Runnicles. Before he was discovered as a singer, he had a successful career in the Royal Dutch Marines Corps. As a special forces soldier, he was decorated for his participation in the first Gulf war in 1991. Then he decided to change the direction of his life. He studied classical singing the first seven years at the Conservatory in Enschede and Amsterdam, later in ' The Studio or Vocal Arts ' by James McCray.
Expert on political military decisionmaking
Dieuwertje Kuijpers studied European Union Studies (MA ) and Italian Language and Culture (BA ) at the University of Leiden. For one year she studied Philosophy and Medieval Studies at the University of Udine in northern Italy. Her MA thesis was about the effectiveness of military operations in an international context and used the Balkan wars as a blueprint for a comparative study of the NATO and the EU. As a PhD candidate for High Risk Politics project will focus on why some governments electorally seen take risky decisions by the military to intervene and others do not.
Dominique Deguelle
Oncology Center expert
Domique Deguelle is vice-president of Quadripartite, initiator of BRON (Brabant Oncology) Campus Breda.
Engineer
Erik Verheul is a civilian engineer at the Royal Netherlands Navy. For a Navy mission he educated himself as a sculptor to restore a old marker.
General in the Royal Netherlands Army
General Swillens is Commander of the 43rd Mechanised Brigade. Before this he was commander of the Royal Dutch Commandos and Battle Group Commander in Afghanistan.
Artist and writer
Jan Beuving is a tekstwriter and artist. Winner of the Annie M.G. Schmidt price.
Visual Artist
In his work, Jan Rothuizen (b. 1968, Amsterdam) employs photography, drawings, texts, and on-site infiltrations where the boundaries of the personal and communal shift constantly. His work has been exhibited in New York, Singapore, Cairo, Guangzhou, Thessalonica and Berlin. Jan Rothuizen lives and works in Amsterdam.
Navy Diver
Corporal Gerrit Weerstand is a proad Navy diver. His services are called for whenever there are dangerous activities beneath water service.
Army Lt Col
Mostafa Hilali was born in Morocco on November 10, 1973 . With his family he came to the Netherlands at age three. After high school , he decided to work for the Royal Netherlands Army. Additionally Mostafa is active in civic matters for the Internet initiative 'Not My Islam' and the Atlantic Association. Mostafa also completed an academic study History and Middle East Studies.
Head of Aerospace Physiology Department at Royal Netherlands Airforce
Head of CML, a leading international research institute that focuses on the human role in the aerospace industry. It contributes in the field of selection, testing, education, training, research and consultancy.
Human Recource Expert
Patrick Vermeren has been active as a consultant, trainer and coach since 1996. He built on his experience at major Belgian banks ( Cera and Dexia) and an American multinational ( Procter & Gamble). Since he joined Perco he advises HR professionals and he guides groups and individuals in the areas of leadership, coaching and facilitating decision making in groups ( participation). He also assists CEOs, managers and high potentials through training and personal coaching.
UN Representative
Sigrid Kaag (born 1961) is a Dutch diplomat working for the United Nations. Since December 2014 she serves as the United Nations Special Coordinator for Lebanon (UNSCOL). She was head of the joint Organisation for the Prohibition of Chemical Weapons-United Nations mission for the destruction of Syria's chemical weapons between October 2013 and September 2014. Until her mission in Syria she was employed as Assistant Secretary-General and Assistant Administrator and Director of the Bureau of External Relations and Advocacy of the United Nations Development Programme.
Reintegration specialist
Stehanie is a former Dutch Military Officer. She was wounded in Afghanistan. Now she works for the Ministry of Defense as an reintegration and recovery specialist.
Dutch Pop Band
Van Huys Uit consists of five friends Angelo Nannings (vocals), Raoul Bakker ( guitar & vocals), Pim Kamp (keys), Pieter Bakker (bass) and Sander van Truijen (drums & vocals). Frontman Angelo is the energetic lead singer with a distinctive voice. The sound of the band is characterized by a solid rhythm section and a recognizable guitar sound. This makes Van Huys Uit a fresh newcomer to the Dutch pop genre .