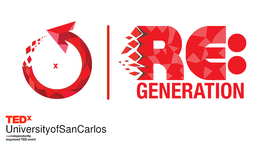 RE is an exceptional prefix. When bound to a word, it usually indicates that something will be refreshed, that something will be made anew, recreated, recycled or even regenerated. The current generation has focused on creating what has been created, developing what has been developed and the list of our repetitive actions would go on and on. Perhaps it is high time we further define what our generation is capable of offering to the world.
By revisiting the previous generation's ideas and recreating what has never been realized before, re-synthesizing old answers to solve modern riddles we face in our day to day lives, these are just a few arduous steps in redefining our generation. What can you do?
Speakers
Speakers may not be confirmed. Check event website for more information.
Andrew Acquaah-Harrison
Chief Executive Advisor, Mactan Cebu International Airport
Andrew Acquaah-Harrison is the Chief Executive Advisor of the GMR-Megawide Consortium - the develop of the new Mactan-Cebu International Airport. Andrew have spent 18 years working in different airports around the world. He hopes that his stint in Cebu be his last as he finally found his second home in the Queen City of the South.
Cast of Gugmang Giatay: The Musical
Performers
Gugmang Giatay is a Bisrock jukebox musical that tells a tale of love in purely Cebuano style (Taken from Sun Star Cebu Website). The cast and crew featured three TEDx speakers: Jude Gitamondoc, Insoy Ninal, and Therese Villarante.
Clark Angelo Urzo
Virtual Reality Philippines
Ernesto Neri
Law student and youth representative
Ernesto Neri is the founder of the Oro Youth Development Council - a youth arm for the local government devoted in formulating policies for the city and the youth. He is from Cagayan de Oro City, Misamis Oriental, Mindanao.
Isaac Reyes
Data scientist
Isaac Reyes is currently the Head of Data Science at Altis and the Principal of DataSeer. He holds a Bachelor's Degree in Actuarial Science from Macquarie University and a Master's Degree in Statistics from the Australian National University. Although he has it all, he still does not forget his one true passion: teach through a data-driven education. Truly, Isaac lives and breathes data.
Jamil Adiong
Advocate of peace
Jamil Adiong is the president of Federation of Muslim Students Association - Cebu, a coordinator for Generation peace youth networks cebu cluster, the lead convener of #peacenata campaign and also a peace convener of akbayan youth - cebu.
Robbie Yasi
Environmentalist
Robbie finished his bachelor degree of science in Physics at Silliman University, Dumaguete City on 2012. He's currently studying for his master's degree in Environmental Science at the University of San Carlos, Cebu City while serving as an instructor. He was also the Philippine Representative of 2015 Japan Environmental Education Forum – Young Environmental Leaders Program last February 2015.
Therese Villarante
Teacher and poet
A theater actress, lyricist, concept artist, co-writer of girlwithabrokenstring.tumblr.com and Literature teacher, Therese owes it to reading poems that she rediscovers all that this world has to offer her and vice versa.
Organizing team
James Veñegas

Executive Director

Bryant Gonzales

Curating

Catherine Sullano

Screening

Alejandro Sabarre III

Marketing

Bret Balbuena

Media

Gabriel Arcenas

Media

Rainiel Llauderes

Social Media

Dhanica Lim

Innovations

Mikkel Yang

Technical

Jessa May Basiga

Program

Amanda Maxine Tan

Creative

Andrew Vincent Alcantara

Sponsorship and Partnerships