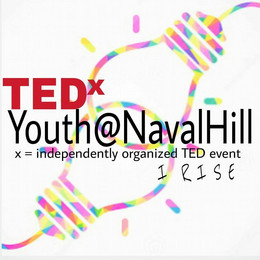 In the spirit of ideas worth spreading, TEDx is a program of local, self-organized events that bring people together to share a TED-like experience. At a TEDx event, TEDTalks video and live speakers combine to spark deep discussion and connection in a small group. These local, self-organized events are branded TEDx, where x = independently organized TED event. The TED Conference provides general guidance for the TEDx program, but individual TEDx events are self-organized (subject to certain rules and regulations).
Speakers
Speakers may not be confirmed. Check event website for more information.
Christian Spies
Christian Spies Is a young driven individual who is passionate about photography, creativity and sports. The 18 year old Calisthenics athlete hails from the city of Bloemfontein, and is a Grade 11 learner in Saint Andrew's School for Boys.
Janco Olivier
Janco Olivier is a 3rd Year Student at the University of the Free State and an aspiring Entrepreneur who has the ambition of making a huge impact in the South Africa. Based in the City of Bloemfontein, he believes that entrepreneurship is one of the solutions for solving the ailing local economy.
Lesley Jennings
Musician
"Lesley Jennings is a young multi instrumentalist from Bloemfontein. She plays the saxophone (Soprano, alto, tenor and baritone), Clarinet and dabbles with the flute and bassoon. She is active in the world of arts administration having co ordinated some of her own shows around Bloemfontein in collaboration with several musicians and hip hop DJ Shaxe Khumalo. She is currently the manager of the Free State Youth Orchestra. Having experience as an intern with the South African National Youth Orchestra and the Bloemfontein City Orchestra. Lesley has performed on stage with the likes of Sibongile Khumalo and Bhudaza Mapefane. She has obtained her diploma in music from University of the Free State and is currently studying towards obtaining her Bmus from UNISA.
Margo Faith Fargo
Patroness
"Margo Fargo (Yes that is her name and her surname) is a 23 year old post graduate Human ecology Student also known as B. Consumer Sciences at the University of the Free State. She is a humanitarian and agent of change in the communities around her. This focuses on the sustainability and the consumers in South Africa. Margo is the 2014/15 Miss Earth South Africa Ambassador and has been mentoring various girls who have the desire and motives to make a positive impact in and around their communities. She hopes to raise a future ambassador for the year to come. Recently, she joined forces with three acquaintances and launched a non-profit organization called "Environmental agents of change". This organization aims to connect various leaders across the country and rise up people to help make an impact in and around their residences through planting trees, cleanups, educational talks on the environment as well as vegetable gardens. Her focus in society is food insecurity.
Monyane Tekateka
Trey has extensive experience in university and high school debate including: Freestate schools debating squad 2003 ; Model United Nations Provincial Champion 2004; Model United Nations National Finalist 2004; Freestate Schools debating squad 2004 – 2005; South African Universities National Debate Champioship(SAUNDC) ESL quarter finalist 2009; Freestate School debate Coach 2010; SANUDC 2011 EFL Grand Final Adjudicator; Pan African Universities Debate Championship (PAUDC) Quarter Finalist 2011; Pan African Universities Debate Championship (PAUDC Public Speaking Champion 2011; Freestate schools debate coach (senior teams) 2011; PAUDC Grand finalist 2012; PAUDC Public speaking finalist and Top 10 2012; Freestate University Intra-varsity Champion 2013; Nationals Schools selector 2013; SANUDC EFL quater finalist and top 10 teams of the tournament 2014 and many other prestigious awards and accomplishments within debate.