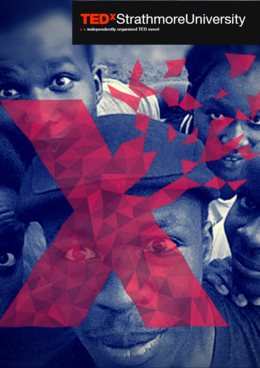 Delving into the minds behind the creators of the world around us.
Speakers
Speakers may not be confirmed. Check event website for more information.
Image Consultant
Derek works with organizations and professionals on improving the necessary soft skills, people branding, communication skills, and image which are crucial ingredients for success today. He calls these strategic communications tools – he works on equipping people with the strategic communications tools to enable them to carry out their duties with an air of confidence, sophistication and above all – professionalism that will mark them out as the best in the business.
Blogger
His love for fashion was realized at the age of 10 years old and ever since his put a mark for himself in Kenya as well as outside Kenya. A happy, social and direct individual who says that he blends in well anywhere which I think is because of his personality and inviting presence. He loves the fact that he gets to attend the amazing shows that happen in the fashion world and not forgetting the fact that he gets to network with fashion legends which makes it exciting for him. He'll be talking about image and us in this particular society.
Likarion Wainaina
Film Maker
This Kenyan Filmmaker, Born in Moscow, Russia now celebrates his fourth year working as a professional Film/TV Director and Cinematographer. And in this time He has gathered a wealth of experience and has showcased his talents in forms like The Africa Magic Original Films Directing 9 films most notably Hospital and Death Nest. His film 'between the lines', being one of his first short films, later became the first Kenyan Film to be projected on an IMAX screen. He is also a skilled Cinematographer working on TV commercials and Documentaries but His great passion is film where He hopes to explore stories that Africans would love to tell the rest of the world.
Dermatologist + Venereologist
MBChB(NBI), DGUMV(Liverpool)(Hons), ITPD(Harvard), DPD(Cardiff) MISTD(Vienna), MIACD (U.S.A.) Fellow of the American Academy of Aesthetic Medicine Fellow of the American Academy of Dermatology Member World Society of Anti Aging medicine