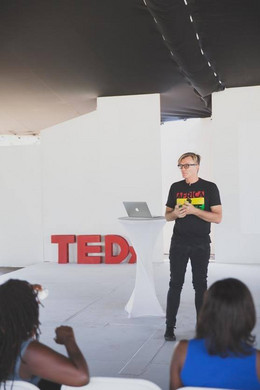 In the spirit of ideas worth spreading, TEDx is a program of local, self-organized events that bring people together to share a TED-like experience. At a TEDx event, TEDTalks video and live speakers combine to spark deep discussion and connection in a small group. These local, self-organized events are branded TEDx, where x = independently organized TED event. The TED Conference provides general guidance for the TEDx program, but individual TEDx events are self-organized (subject to certain rules and regulations).
Speakers
Speakers may not be confirmed. Check event website for more information.
Founder/ Managing Director Diana Opoti PR
A fashion media professional, avid blogger, pan-africanist, co-founder of Oneness Campaign with acclaimed musician Zwai Bala, Founder and executive producer of the television series Designing Africa, with her hit campaign #100DaysofAfricanFashion, Diana Opoti is a campion of the continents fashion and design market and is one of fricas most formidable connectors
Director of Umzingeli Productions
Africa's most respected & known show producers. Jan also conceptualized Mnet Face of Africa with the first one held in Victoria Falls Zimbabwe.
Jeremy Youmans
Director ZCMA
Jeremy Youmans is the director of the Zimbabwe clothing manufacturers association with is leading in the revival of Zimbabwe's clothing and textile industry.