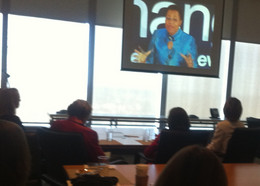 We hosted a live-stream of TEDxChange on September 20, 2010. This was an invitation-only event for Partners of The globalislocal Fund. The event was great as TEDxChange spoke directly to our work! (globalislocal is a partnership of women investing our philantrhopic capital in solutions to poverty in Africa, Asia and Latin America. We identify, vet and invest in social innovators and social
enterprises advancing scalable and enduring change.)
It was inspiring and affirming to be part of this particular global effort - and to be connected to this larger, vital global movement.