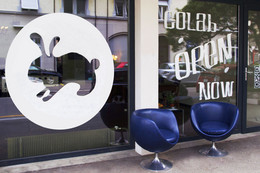 TEDxZurichLive
Join the globally diverse and interactive TED community straight from Colab Zürich!
With access to a live conference webstream as it happens, you are invited to watch the minute-by-minute excitement of the TED conference, including talks that are exclusively presented onsite and may not go online.
This event brings the annual TED Conference experience live to Colab Zürich. Join in this gathering of TED fans to watch the latest ideas worth spreading as you share and discover the unexpected connections, extraordinary insights, and powerful inspiration the TED community is famous for.
PARTICIPATION
Participation is free and includes drinks and small snacks for all TED fans!
REGISTRATION
Registration is mandatory and limited to a total of 60 people. Please register by Monday, March 17 at latest.
PROGRAM AND TALKS
For the Streaming Program visit the following link.
Program overview March 18
The TEDxZurich Team would like to thank Colab Zürich for their wonderful hospitality and cooperation. We look forward to enjoying the 2013 TEDGlobal Conference with you at Colab!