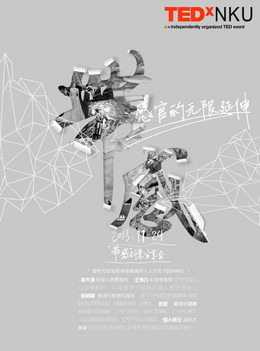 Sense helps us to understand the world, and the extension of traditional ways of sensing helps us to understand the world better. This time, five speakers are invited to share their creative ways of sensing the world.
Speakers
Speakers may not be confirmed. Check event website for more information.
Weili Wang
Ten years ago, Wang and his wife founded Beijing Hongdandan Education and Culture Exchange Center. He set up a movie theater for the blind.
Rengang Zhang
Zhang is the director of a column called "Illustration of Finance and Economics" on sohu.com. He devotes himself to the visualization of data and tries to present news in this way.
Wang Zhang
Zhang is an associate professor at Nankai University. He is famous for painting traditional Chinese painting using CG. Currently, he is trying to turn 2D pictures into 3D models.
Bolong Wang
Wang is currently a graduate student at BUAA, and the vocal of Churen Huaiyu, a band. He devotes himself to the infrastructure construction of big data for music. He invented floors that can test the atmosphere in live houses.