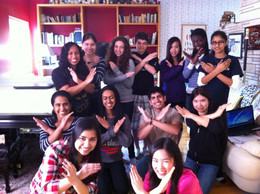 TEDxWomen at Redmond showed the livestream from the TEDWomen event to members of the community interested in discussing women's issues, particularly from a youth perspective.
Speakers
Speakers may not be confirmed. Check event website for more information.
Meghan Noonavath
A self-declared feminist whose film on women's suffrage was a winner at National History Day, Meghan Noonavath will be attending Columbia University in the fall.