Why we all need to practice emotional first aid
We'll go to the doctor when we feel flu-ish or a nagging pain. So why don't we see a health professional when we feel emotional pain: guilt, loss, loneliness? Too many of us deal with common psychological-health issues on our own, says Guy Winch. But we don't have to. He makes a compelling case to practice emotional hygiene — taking care of our emotions, our minds, with the same diligence we take care of our bodies.
This talk was presented to a local audience at TEDxLinnaeusUniversity, an independent event. TED's editors chose to feature it for you.
Read more about TEDx.
About the speaker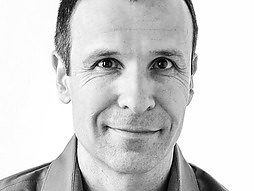 Guy Winch
Psychologist, author
See speaker profile
Guy Winch asks us to take our emotional health as seriously as we take our physical health -- and explores how to heal from common heartaches.
Behind the Talk