What makes us feel good about our work?
What motivates us to work? Contrary to conventional wisdom, it isn't just money. But it's not exactly joy either. It seems that most of us thrive by making constant progress and feeling a sense of purpose. Behavioral economist Dan Ariely presents two eye-opening experiments that reveal our unexpected and nuanced attitudes toward meaning in our work.
This talk was presented to a local audience at TEDxRiodelaPlata, an independent event. TED's editors chose to feature it for you.
Read more about TEDx.
About the speaker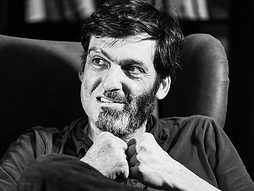 Dan Ariely
Behavioral economist
See speaker profile
Dan Ariely questions the forces that influence human behavior and the irrational ways we often behave.
Behind the Talk