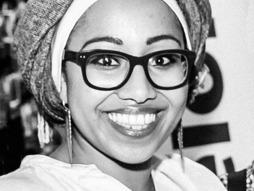 Yassmin Abdel-Magied
Mechanical engineer, social advocate
Yassmin Abdel-Magied wears many hats, including a hijab. She's a mechanical engineer, writer and activist who campaigns for tolerance and diversity.
Why you should listen
Yassmin Abdel-Magied is on a mission to promote diversity throughout society, however and wherever she can. Born in Sudan, she moved to Australia when she was two years old, and trained as a mechanical engineer. She now spends her time both working as an engineering specialist on oil and gas rigs -- and heading up Youth Without Borders, the organization she founded to enable young people to work for positive change in their communities.
Named the 2015 Queensland Young Australian of the Year, Yassmin advocates for the empowerment of youth, women and those from culturally and linguistically diverse backgrounds. In 2007, she was named Young Australian Muslim of the Year. She also really like motorsports.
What others say
"Yassmin's work in the community is empowering young people to make positive changes in their lives and their communities." — Australian of the Year Awards
Yassmin Abdel-Magied's TED talk