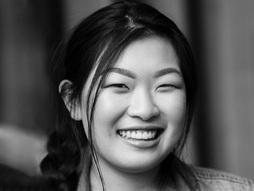 Winona Guo
Social entrepreneur, student activist
Winona Guo is a cofounder of CHOOSE and author of "Tell Me Who You Are."
Why you should listen
For a collective future of racial justice, we must educate and empower our young generation now. Yet, the first time Winona Guo and Priya Vulchi were required to talk about race in school was the 10th grade.
That same year, Guo cofounded CHOOSE with Vulchi to equip us all with the tools we lack to both talk about race and act toward systemic change. Their latest publication, a racial literacy textbook and toolkit for educators called
The Classroom Index
, has been recognized by Princeton University's Prize in Race Relations and Not in Our Town's Unity Award, featured in
Teen Vogue,
the
Philadelphia Inquirer and
the
Huffington Post
, and called a "social innovation more necessary than the iPhone" by Professor Ruha Benjamin.
After graduating from high school, Guo and Vulchi took a year before college to travel to all 50 US states and listen to hundreds of powerful stories about race, culture and intersectionality. They published their takeaways in the book
Tell Me Who You Are
, released via Penguin Random House in 2019. Watch
their 2018 TED Residency talk
, and follow their journey on
Instagram
.
---
Interested in booking Winona Guo to speak at your event? Check out the
TED Speakers Bureau
to learn more.
Winona Guo's TED talk
More news and ideas from Winona Guo
We humans
Uplifting New Year's resolutions to help you improve yourself and the world, one tiny action at a time.
Continue reading
Live from TEDWomen
Our hosts for this session, Jean Oelwang and Chris Waddell, are life partners who've both had to overcome their inclination to be a solo superhero — to be the best at business, school, sports. Jean spent her career climbing the corporate ladder, being tough, making her way to the top alone. Meanwhile, Chris was a […]
Continue reading