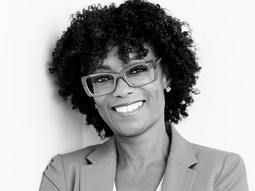 Tameka Montgomery
Mother and business owner
A mission driven leader, Tameka Montgomery combines her entrepreneurial spirit with her drive to have a positive social impact in the world.
Why you should listen
Tameka Montgomery is the founder and CEO of Core Strategy Partners Inc. a human experience research insights and strategy firm.

Prior to founding Core Strategy Partners, Montgomery was a presidential appointee serving as a senior executive at the US Small Business Administration where she oversaw entrepreneurial development programs for the nation's 28 million small businesses. With more than 20 years developing and running programs for small businesses at both the local and national levels, she is passionate about equipping families with information to foster an entrepreneurial mindset within their kids. She brings a unique perspective to youth entrepreneurship.

She is the creator and host of the podcast, "Raising Entrepreneurs: A Parent's Guide to Fostering an Entrepreneurial Mindset." She founded the Montgomery County Children's Business Fair, a one day marketplace where kids ages 6-15 sell products and services they've created.

As a mother to three teenage boys. Montgomery believes that being entrepreneurial is both a set of skills and a mindset that all kids can develop. As a parent, she has observed what happens when kids are given experiences to flex their inner entrepreneur -- they discover and explore their interests and talents and learn to tackle problems that matter most to them.

Montgomery understands that not every kid will choose to be an entrepreneur, but she believes that every kid needs to learn how to think like one.
Tameka Montgomery's TED talk