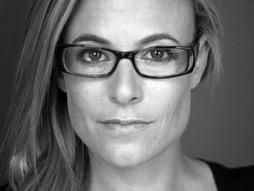 Tali Sharot
Cognitive neuroscientist
Tali Sharot studies why our brains are biased toward optimism.
Why you should listen
Optimism bias is the belief that the future will be better, much better, than the past or present. And most of us display this bias. Neuroscientist Tali Sharot wants to know why: What is it about our brains that makes us overestimate the positive? She explores the question in her book The Optimism Bias: A Tour of the Irrationally Positive Brain. 
In the book (and a 2011 TIME magazine cover story), she reviewed findings from both social science and neuroscience that point to an interesting conclusion: "our brains aren't just stamped by the past. They are constantly being shaped by the future." In her own work, she's interested in how our natural optimism actually shapes what we remember, and her interesting range of papers encompasses behavioral research (how likely we are to misremember major events) as well as medical findings -- like searching for the places in the brain where optimism lives. Sharot is a faculty member of the Department of Cognitive, Perceptual and Brain Sciences at University College London.
What others say
"Hope isn't rational, so why are humans wired for it?" — Tali Sharot
Tali Sharot's TED talk
More news and ideas from Tali Sharot
We humans
8 TED speakers show you how to nudge your mind toward the sunny side
Continue reading
Science
It's because infants understand what other humans are drawn to, and they copy their behavior and learn from it. Even as adults, our actions continue to be driven -- often unconsciously -- by others.
Continue reading
In Brief
Just a few of the intriguing headlines involving members of the TED community this week: The cascading effect of small lies. Tali Sharot is the senior author on a paper published in Nature Neuroscience that sheds light on the possible slippery-slope effect of telling small, self-serving lies. Using an fMRI scanning device to monitor the […]
Continue reading