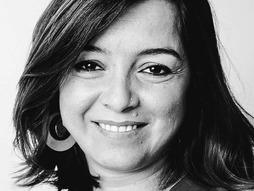 Suzanne Talhouk
Poet and language advocate
Suzanne Talhouk is an advocate for the Arabic language as a tool of power, pride and unity.
Why you should listen
Raised in war-torn Lebanon, Suzanne Talhouk has a masters in physics and a passion for poetry; she has released two collections of poems. Dismayed by what she saw as a lack of power during the recent war in the Middle East, Talhouk saw the Arabic language as medium to unite and empower the Arab world. She launched Feil Amer, an organization that aims to preserve the Arabic language, and to reinstate the pride in young Arabs towards their language.
Suzanne Talhouk's TED talk
More news and ideas from Suzanne Talhouk
We humans
Writer Suzanne Talhouk on why speaking your mother tongue is about more than mere communication.
Continue reading