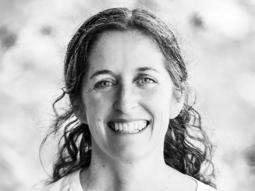 Sue Natali
Arctic ecologist
Sue Natali studies permafrost thaw and works to limit global harm from Arctic warming.
Why you should listen
Sue Natali is senior scientist at the Woodwell Climate Research Center, where she leads the organization's Arctic program, which investigates the drivers and consequences of rapid Arctic change. In particular, her research examines the effects of permafrost thaw and fire on the storage or release of carbon and, thus, on the global climate. She works with Indigenous communities, scientists, resource managers and policymakers at all levels to craft just and effective strategies for limiting harm from Arctic warming.
Natali holds research and leadership roles in major multi-institution initiatives including the Permafrost Carbon Network, NASA's Arctic Boreal Vulnerability Experiment and Permafrost Pathways. She was featured in the documentary film Permafrost Now and was a contributor to the award-winning book The Big Thaw. She recently received the Sulzman Award for excellence in education and mentoring from the American Geophysical Union.
Sue Natali's TED talk